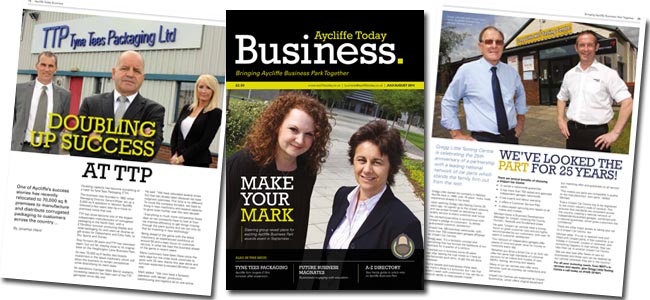 We're finishing off the next issue of Aycliffe Today Business – and there are some last-minute deals to be had!
Aycliffe Today Business is the award-winning business magazine for Aycliffe Business Park.
With a circulation of 2,500, and one copy being mailed direct to 250 businesses on the park, we publish six issues a year.
We're currently working on the November-December issue, and there are a couple of last-minute offers, with a quarter-page advert available for just £95, a saving of £55, and a half-page advert (or editorial) available for just £195, also a saving of £55.
To snap up these spaces call Martin on 07826 525907 or email [email protected]