New data released this week has revealed UK councils are investing £9 billion of their workers' pensions into companies that frack, despite fierce local opposition to fracking across the UK.
And it's emerged Durham County Council invests £48.8m in companies that rely on fracking, although the figure represents just 1.69% of the local authority's pension fund.
The news comes as the fracking industry is poised to drill for gas for the first time in seven years in the UK.
With councils ploughing billions into fracking companies, questions are being asked as to why councils are investing in this industry when UK public support for fracking is consistently low.
Many councils have voted against fracking developments in their areas, but council-run funds remain invested in the industry.
The data is released by 350.org, Platform and Friends of the Earth. It ranks council-run pension funds by their investments in companies involved in fracking.
Full divestment commitments have so far been made by two UK council pension funds, with a further five making partial commitments (Waltham Forest and Southwark Council).
John Hewitt, corporate director of resources at Durham County Council, said: "In line with other pension funds, we have a legal duty to act in the financial best interests of all beneficiaries of the pension fund, along with a financial responsibility to keep costs low for the council and tax payers.
"This means we do not exclude investing in certain companies except where they are barred by UK law.
"We believe that being a shareholder is the best way of engaging with companies but we always retain the right to disinvest."
In Scotland, Wales and Northern Ireland fracking has effectively halted, but councils there still oversee pension funds investing heavily in fracking companies.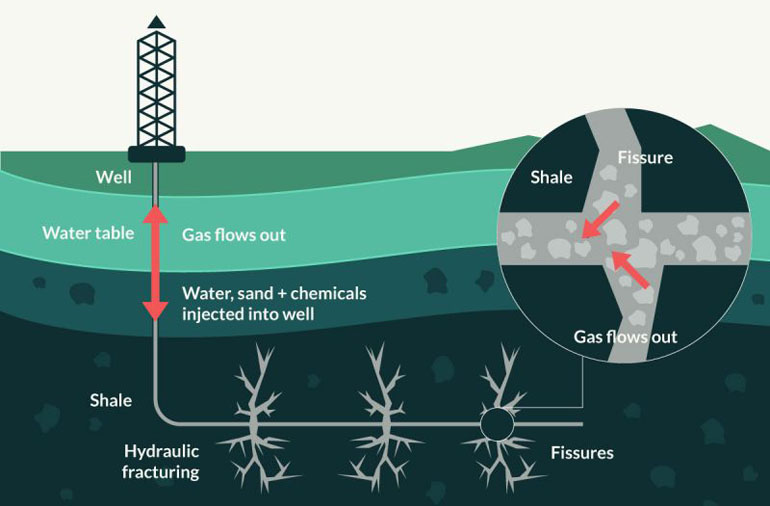 The companies that councils are investing in include BP, Royal Dutch Shell, and ConocoPhillips. – firms which are already fracking in Argentina, Canada and Australia.
BP, one of the companies involved, does not frack in the UK but has huge fracking operations abroad.
Friends of the Earth says the campaign to divest local council pensions has received backing from Unison and the TUC.
Across the world 905 institutions, with total investments valued at $6.24 trillion USD, have committed to divest from fossil fuels.
Deirdre Duff, divestment campaigner with Friends of the Earth, said: "UK councils should know better than to invest in fracking companies.
"These companies are inflicting their fracking operations on communities around the world, and this can have significant impacts.
"Many UK councils have rightly opposed fracking in their own area – however it is shocking that they still support the global fracking industry. We should remember too that the climate change caused by fracking will affect us all, no matter where the fracking is conducted."