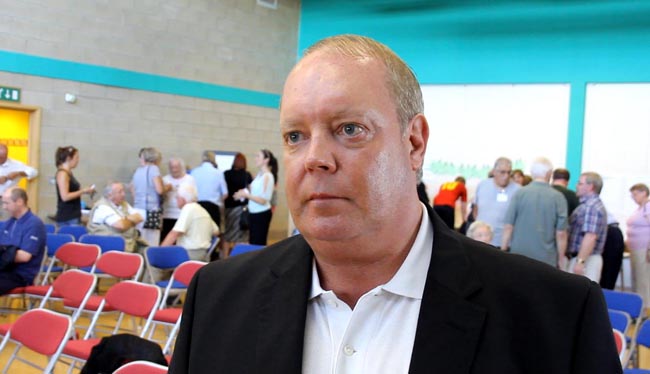 EXCLUSIVE By Martin Walker
The boss of Newton Aycliffe's town centre says he'd potentially support a retail facility similar to Tindale Crescent on Aycliffe Business Park.
Bryan Haldane, manager of Aycliffe Shopping Centre, used the example of Planet Leisure when suggesting the park can be successfully utilised for mixed-use developments.
And he says a retail park on the business park could "work together", if planned right.
Durham County Council are clamping down on mixed-use planning permission on the business park after eventually allowing OneGym to go ahead earlier this year, which followed a number of other gymnasiums.
There's now said to be sufficient demand for industrial space on the park as the manufacturing industry picks up and as Aycliffe prepares itself for the opening of Hitachi Rail Europe's train-building factory next year.
But the council's County Plan, which is yet to be signed off by the Government, would include 123 hectares of new development on Aycliffe Business Park which could potentially increase the number of people working in the area to well over 15,000.
There already seems to be a demand for retail shopping provisions on the park, and Mr Haldane says, with the right planning, that a mini retail outlet could work well.
In an exclusive Video Interview with Aycliffe Today, he said: "A few years ago we looked at providing an ice rink in the town centre. A lot of planning went into it but, fundamentally, companies wouldn't invest in the town centre.
"Now you look at what the chap at Planet Leisure has achieved and it's a fantastic facility. He's providing that facility on the business park and it's great. We'll always look at new ideas, if we can we'll do it.
"I've looked at Bishop Auckland, I've looked at the impact the development at Tindale has had on the town centre.
"They are two very different places. At Newton Aycliffe, you'd have to be very careful at what type of retail you put on the business park, as opposed to the type of retail you have in the town centre.
"I think they could work together, but I think you'd have to be very careful how you planned for it."
Mr Haldane accepts the town centre is never going to attract the kind of shops that might consider a retail facility on Aycliffe Business Park.
He added: "Being realistic is an important point. Newton Aycliffe is a small town, it isn't a large town like Darlington or Durham. We'll never get a Next or a Marks & Spencer – not because of Newton Aycliffe, but by the sheer size alone and population.
"What we do have over the next year are various developments happening around the town centre, with some of the existing retailers being relocated and bringing in a new national retailer.
"We're also in discussions with another very large national retailer, which I think will surprise people if we can achieve it.
"I'm very positive about Newton Aycliffe. When we're finished the demolition of Churchill House and do all the works required at that end of the town.
"We'll drop to 6% vacancy by February of next year, and there's no other town in the North-East can say that."
Click here to see our Video Interview with Mr Haldane.