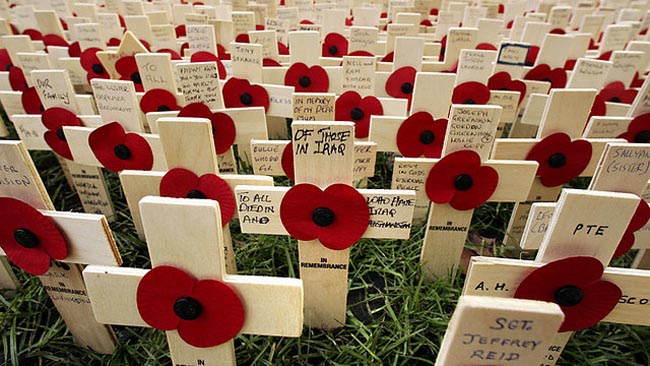 The following information has been released by Great Aycliffe Town Council regarding Remembrance Day on Sunday 9th November:
Remembrance Day, Newton Aycliffe
The Remembrance Day Parade will assemble in the Barnard Armoury Yard at approximately 10.40am and proceed via Greenwell Road, Macmillan Road and Stephenson Way to St. Clare's Church.
The Parade will halt outside of St Clare's Church for a short service when the Last Post and Reveille will be sounded and followed by the silence at 11am.
Wreaths will be laid followed by a service in St. Clare's Church.
Veterans attending this event are advised that seats have been reserved for you at the front of the church.
At the conclusion of the service the parade will reassemble outside of the church and proceed down Stephenson Way for the salute and march past.
The salute this year will be taken by Commander Ed. McNaught, RD, RNR, and the parade will be dismissed in the Barnard Armoury Yard.
Remembrance Day Service, Aycliffe Village 
A Remembrance Day Service will take place at St. Andrew's Church in Aycliffe Village on Sunday, 9th November, from 3pm.
During the Service the congregation will proceed to the war memorial in the church grounds for the laying of wreaths.
Road closures and car park closures
In order that the Annual Remembrance Day Parade can take place the following roads will be closed for short periods when the parade marches to St. Clare's Church and also for the return route and salute past.
Greenwell Road, Macmillan Road, Stephenson Way and St. Cuthbert's Way.
The car park opposite the Royal British Legion and the car park at Bewick Crescent will be closed from 6am until approximately 12.30pm for security purposes.