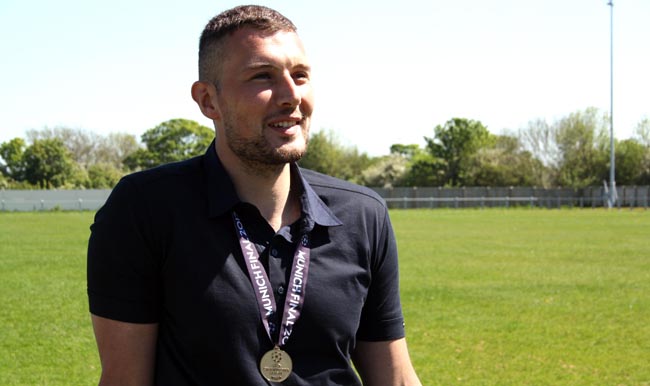 Newton Aycliffe's most successful and best known sports star is offering an exclusive coaching session to one lucky primary school.
Champions League winning goalkeeper Ross Turnbull, who started his career at Newton Aycliffe Youth FC before playing for clubs including Middlesbrough, Cardiff and Chelsea, is returning to the town to hone the skills of a group of youngsters.
His former Chelsea team-mate, England midfielder Frank Lampard, has recently published a collection of children's books.
And leading County Durham supply teaching agency, SupplyMatch Recruitment, is donating sets of the books to primary schools across Newton Aycliffe to tie in with World Book Day 2015 on March 5.
Inspired by Ross, who is living his dream as a professional footballer, students will have to write a short story about their own hopes and wishes for the future.
The pupil judged to have written the best story, by Ross and a panel of literature lovers, will win a coaching session at their school with the goalkeeper, who currently plays for Barnsley in League One.
Ross said: "I spend a lot of time travelling around the country, going to and from matches, and reading is one of the things I enjoy most to keep my mind occupied on the long journeys."
Managing Director of SupplyMatch Recruitment, Gail Anderson, who is originally from Newton Aycliffe, said: "It's an honour to get Ross involved in something as important as World Book Day.
"It's an amazing opportunity for pupils across the town to have a coaching session with a footballer who has played in the Champions League with Chelsea.
"He knows and loves Aycliffe, as it is where he was born and brought up.
"He thinks it is crucial young people learn to love reading as no matter what they end up doing as adults, it is a pleasure that can last them a lifetime.
Schools who are interested in taking part should e-mail Gail at [email protected] for more information.