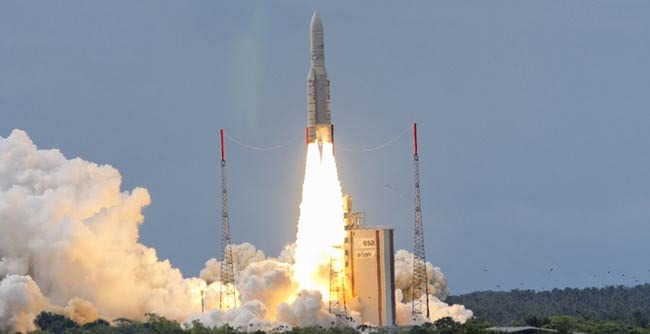 Businesses are getting the chance to boldly go where they may have never been before when a hugely successful space conference comes to County Durham again next year.
Registering for Spacetech 2013 (Thursday March 21) at NETPark (North East Technology Park) is just one small step but could be a giant leap into breaking into the weird and wonderful world of space technology.
High profile speakers include representatives from the European Space Agency, Telespazio VEGA and the UK Satellite Applications Catapult Centre.
The conference is chaired by UKspace, the influential trade association for the space industry.
Stewart Watkins, managing director of Business Durham, which operates the science park on behalf of Durham County Council, said: "This is an opportunity for companies to reach for business opportunities in the stars and beyond. Delegates will hear first-hand from respected industry and academic space experts about the many opportunities for new products and services.
"It is aimed at companies interested in exploring these new challenges and those who are already involved in the space sector but would like to learn more."
NETPark hosted Spacetech 2012 and a special sell-out conference in June when experts outlined potential contract opportunities for what is planned to be the biggest eye in the sky, the European Extremely Large Telescope (E-ELT). The 11-year Chilean construction project will be the size of five classic London buses.
Paul Flanagan, Secretary General, UKspace said: "UKspace is delighted to be participating in Spacetech 2013 and we will be promoting space as a high growth and high technology sector for the UK economy.
"We will be building on the Chancellor's recent statement where he committed to UK support in this sector. We are also pleased we will be supporting other contributions from the UK Space Agency and European Space Agency."
Cllr Neil Foster, Cabinet member for economic regeneration, said: "This conference is literally out of this world as we know it and is a hugely exciting chance for our businesses to reach out to the final frontiers and be involved in the space sector.
"It should be another very popular event and I would urge delegates to book early."