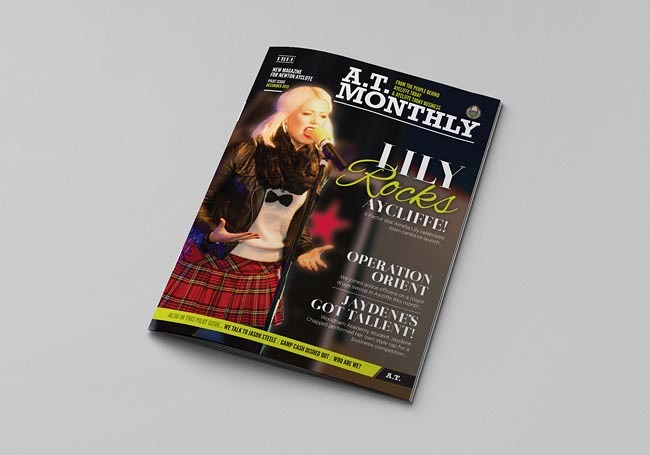 The Aycliffe Today editorial team is now busy working on the next issue of our popular community magazine, AT Monthly.
And this is your opportunity to market your business in our quality publication from just £40!
But the deadline is looming – the final cut-off is this Friday (31st January), with the magazine due out in early February.
Many businesses have already booked their space in the next issue – with Planet Leisure, Hays Travel, Robinson's estate agents, housing provider livin, SW Durham Training and Gregg Little Testing Centre all getting involved.
We've had great feedback on our pilot issue – click here to see it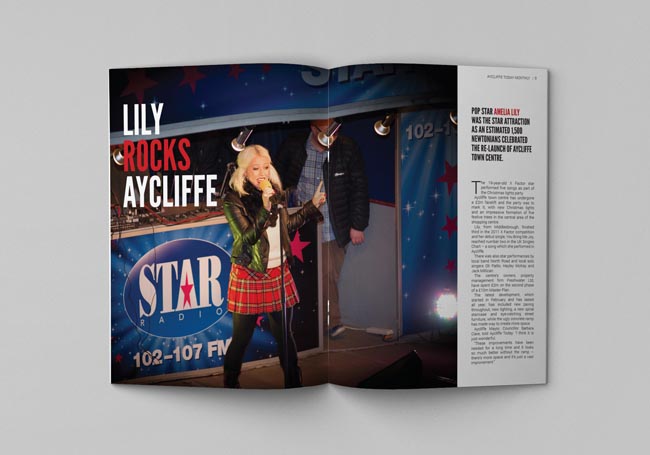 AT Monthly is circulated in homes and public places such as shops, pubs, garages etc.
With a circulation of 5,000, it's A5 in size, has 32 pages and is printed in full-colour on high-quality glossy paper.
It's packed with good editorial content covering local news, sport, features, business and voluntary organisations.
We also produce an online version, including some video content, which is read on average by a further 1,000 unique visitors.
We promote all editorial and advertising on www.aycliffetoday.co.uk and through our social networks – with 3,400 people on our Facebook and more than 1,000 followers on Twitter – to further increase your reach to market.
Overall, the estimated readership is more than 15,000.
Space is available from £40 for a 1/8-page ad booked over three months, to full-page ads from just £190.
Click here to see our full rate card covering all our publications.
To make an enquiry, call Martin Walker on 01325 728024 or email [email protected]