Leading logistics provider Stiller Warehousing and Distribution has made the move to the cloud with a fully-managed solution from award-winning IT specialists razorblue.
With multiple on-premise servers reaching end-of-life, Stiller evaluated the marketplace before deciding to transition their on-site servers to razorblue's cloud platform.
The migration sees Aycliffe-based Stiller's data located within razorblue's UK data centres which eliminates the requirement for up-front expenditure and provides built-in backup and disaster recovery.
The razorblue platform enables Stiller to scale up and down as required to meet their needs.
The migration took place outside of Stiller's core working hours to avoid disruption and was seamlessly executed by razorblue engineers on site.
razorblue CEO Dan Kitchen said: "More businesses are recognising the benefits of migrating to the cloud, such as availability and scalability, as well as predictable costs in an unpredictable economic climate.
"Stiller have much more resilience now than they did previously with their data stored on site and have full control of the solution internally with additional assurance that razorblue will provide a fully-managed support service 24/7."
Stiller managing director Matthew Stiller, pictured with Kitchen, added: "Having worked with razorblue for the past two years, we are pleased to extend our partnership across more of their services.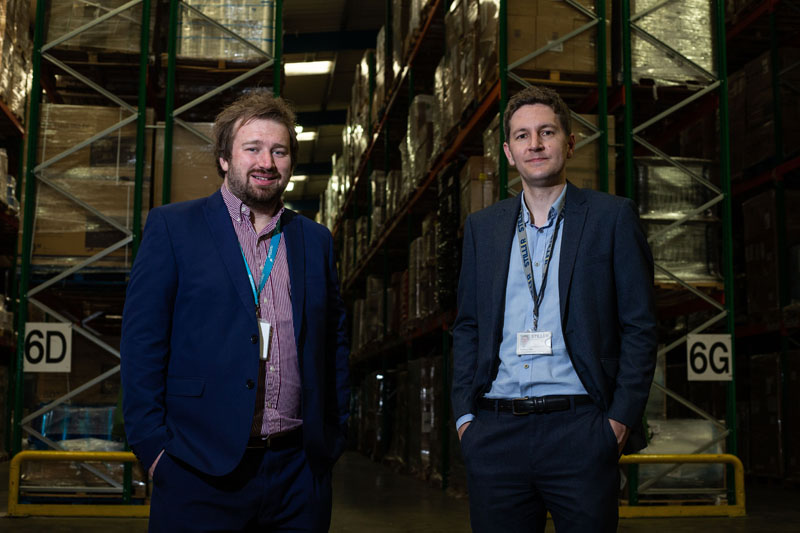 "Moving to the cloud has alleviated many of our business challenges, enabling us to consistently deliver outstanding service to our customers.
"I was very impressed with the professionalism of razorblue's engineers and their proactive approach to the project."
razorblue specialises in managed IT and cybersecurity services, super-fast connectivity, cloud hosting and business software solutions – across a broad range of industries, working with major retailers, manufacturers, professional services businesses and hotels.
The firm was launched in 2006 by Kitchen from his family home when he was just 17. After quitting college he grew the company, which moved to its headquarters in Catterick in 2009.
The company now employs over 80 staff across offices in Wynyard, Catterick, Leeds, Manchester and London and boasts several multi-million pound contracts.