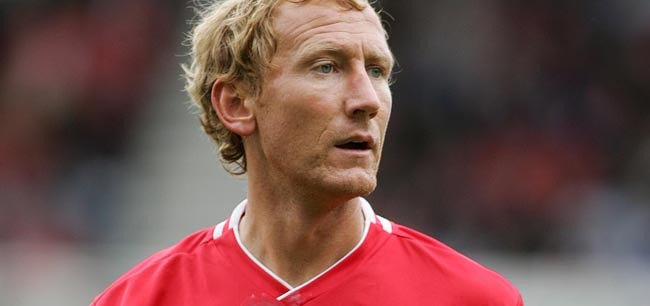 By Martin Walker
Former Arsenal and Middlesbrough midfielder Ray Parlour is set to star at a fundraising event in Newton Aycliffe.
Dubbed "the Romford Pele" by Gunners team-mate Marc Overmars, the ex-England playmaker will appear at Aycliffe Workingmen's Club on Friday 14th September for a supper organised by the town's football club.
Entertainment on the night, which is being hosted by Sky Sports News reporter David Craig, will also include hilarious Scouse comedian Gary Skyner, plus the usual Sportsman's Evening fun and games.
CLICK HERE TO BUY TICKETS ONLINE
Aycliffe FC general manager Dan Lewis, one of the organisers, said: "We've been looking for a high-profile speaker for our first big event and Ray fits the bill.
"Ray was a big player in the early 90s London football culture so tells lots of funny stories about his Arsenal team-mates, as well as other footballers.
"He also remains fairly high-profile due to his role on Sky Sports, so we're hoping he'll appeal to both the young and old.
"Gary Skyner is one of the best club comedians on the circuit, so it really does promise to be a cracking evening."
Instantly recognisable with his strawberry blond curls, Parlour rose through the ranks and broke into the Arsenal side in January 1992, and blossomed under the tutelage of Arsene Wenger.
Some thought the Frenchman's arrival in September 1996 would herald the end of his Highbury career but, encouraged to express himself on the pitch, he added an extra dimension to his game.
Parlour left Highbury on a high note in the summer of 2004, shortly after Wenger's 'Invincibles' had completed an unbeaten title campaign. He was no superstar but remains one of the most underrated – and highly decorated – players in Arsenal's history.
Parlour moved to Middlesbrough in 2004 and played over 60 games in the two years he was at the Club. He was released in 2007 and played for Hull City for his final season as a professional footballer.
● Tickets for the Ray Parlour supper cost just £25 each and can be purchased online at Aycliffe FC's new designated sales-only website, www.nafc-online.co.uk
Alternatively, call Dan Lewis on 07581 784726, Martin Walker on 07826 525907, Barry Waters on 07864 718243, or Paul McGeary on 07703 732342.