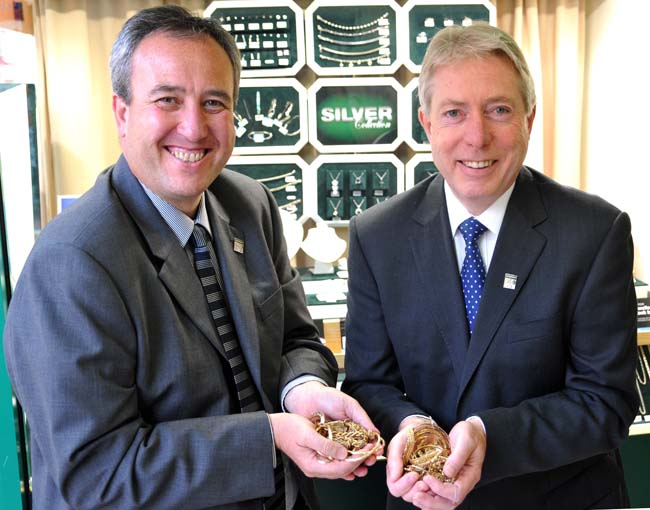 Ramsdens, the UK's largest independent pawnbroker, has announced major expansion plans after securing £15 million in new financing from HSBC's Corporate Banking team in Yorkshire and the North East.
Having achieved a £50 million turnover in 2011 – a year-on-year growth of 52% and four times its 2008 turnover of £13 million – Ramsdens now plans to double in size over the next three to five years.
HSBC has approved a financing package to support Ramsdens' rapid expansion plans on the back of the company's impressive financial results and a track record over recent years of consistently impressive results.
The financial package is a five-year committed facility and allows Ramsdens – which has a store in Newton Aycliffe town centre – the time to choose its new locations, building upon its branches located in the North-East of England, Yorkshire, Wales and Scotland.
Ramsdens branches have increased in number from 26 at the end of 2008 to a present total of 106, with several more due to open before the end of October.
Ramsdens, which currently employs more than 400 staff, will use the new financing to open another 100 branches across the UK over the next three years, creating a further 400 jobs.
Founded in the 1950s, the family-owned multi-service retailer is most well-known for its gold-buying and commission-free currency exchange services but its pawnbroking service is becoming more popular as consumers turn to Ramsdens for a simple-to-arrange loan at a time when banks are often refusing short-term assistance.
"We are delighted that HSBC have backed our ambitious expansion plans to develop the business over the next three to five years," said Ramsdens Executive Chairman Stewart Smith.
"During that timescale it is our intention to double our current number of 106 stores, expanding the business further across the UK.
"We are grateful to the belief HSBC has shown in our plans for growth by committing the additional financial resources and improved cash flow required for such rapid expansion."
Andy Blain, HSBC Senior Corporate Banking Manager, Yorkshire and North East Corporate Banking, said: "Ramsdens have proved themselves to be among the market leaders in their industry, and have achieved consistently exceptional results in recent years.
"We are delighted to be associated with such a successful business, and to provide Ramsdens with the financial support it requires to continue on its growth strategy in the period ahead."
Ramsdens Financial Ltd is a privately-owned business, which was founded in Middlesbrough in the 1950s by Herbert Smith, father of the current Executive Chairman Stewart Smith, the 2010 North East Business Executive of the Year.
Ramsdens are current sponsors of the Scottish Challenge Cup and hometown club, Middlesbrough FC.
● Pictured is Stewart Smith (right), Executive Chairman of Ramsdens, with Chief Executive Peter Kenyon.