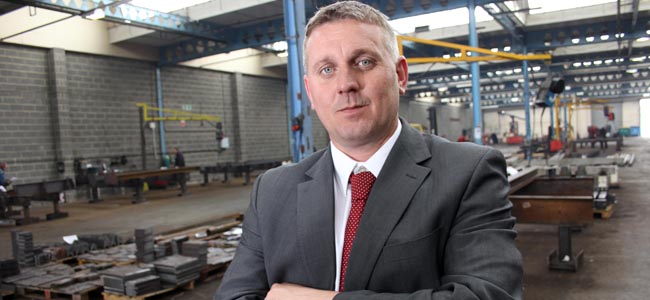 By Martin Walker
Newton Aycliffe company Raisco has landed a multi-million-pound agreement to build new stores for Lidl, one of the largest food retailers in Europe.
The construction firm, based on Aycliffe Business Park, has been approved as a principle contractor for Lidl after completing one of its new stores ahead of programme.
Raisco finished the retailer's new Normanton store near Wakefield, West Yorkshire, ahead of schedule, with its original opening date being brought forward.
As a result, the Aycliffe firm – which employs 35 staff at its 35,000 square foot premises in County Durham – has now been accepted as a principle contractor on Lidl's framework agreement, and has already started on another site in Stoke.
The deal has come about after Raisco worked for several main contractors on 20 Lidl stores over the last six years, fabricating steel from its Aycliffe factory, before eventually convincing the retailer to hand them a complete build contract.
It means Raisco could construct anywhere between three and 10 stores a year as part of Lidl's extensive construction programme over the coming years – a deal which could be worth millions of pounds to Raisco and will create several new jobs at its head office in Aycliffe and also nationally with site-based staff.
Raisco are still providing steelwork for other contractors and once again have just successfully completed a new build store frame in Newquay for main contractor Wright Morgan Ltd.
The framework deal will significantly boost Raisco's annual turnover, which was £4m at the end of March 2014 and is expected to tip £7.5m at the end of March.
"It is a significant deal for Raisco and one which is really years in the making," said ambitious managing director Gary Raistrick (pictured above), who formed Raisco in 2007.
"It has always been my intention to break into the construction market after establishing ourselves in the steel fabrication and secondary steelwork markets over the last seven years.
"So it's the culmination to a lot of hard work over recent years and now we look forward to working with Lidl on delivering more stores for them."
It is rare in the construction industry for projects to be delivered early, let alone on time, and Gary admits fabricating his own steel in-house at Aycliffe is a key factor.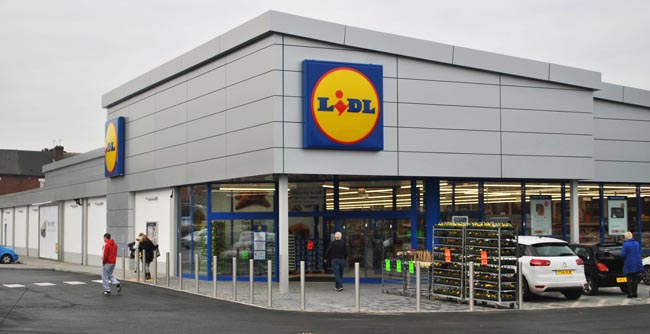 The completed Lidl store in Normanton near Wakefield, built by Aycliffe firm Raisco.
But he also had to convince Lidl bosses Raisco was capable of handling a major turnkey project and produce a programme, price to do it accordingly and deliver it on time and within budget.
"It's testament to our team drive and ambition that we secured a further project prior to completion as our client could see we were right on track and ahead of the construction programme," he says.
"The way we construct means we can get the roof on quicker, which means we can start the fit-out quicker than other main contractors. And we've done that much steel for Lidl stores now that we know the detail inside-out.
"We've also built up a strong team over recent years and the experience our management team boasts is second-to-none."
A Lidl spokesman said: "Raisco has been a pleasure to work with, and opening the store early was a major bonus for us.
"Raisco has been completely professional and exceeded our expectations, and we look forward to working with them on many projects throughout the country in the future throughout the country."
Since being formed by Gary, Raisco has rapidly grown into one of the country's leading construction and steel fabrication firms.
The firm has diversified from purely a structural steel company to having the ability to provide a full construction package which includes structural, secondary, architectural and stainless steelwork.
It now works with clients up and down the country and has delivered a wide range of fabrication and secondary steelwork projects for many of the construction industry's well-known main contractors.