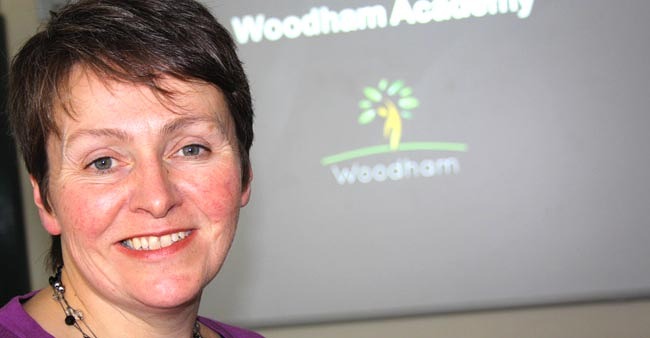 The head teacher of a Newton Aycliffe school insists school-leavers in the region are "eminently employable" and ready to step into the world of work.
Christine Forsyth, the Head at Woodham Academy, says she was "in awe" of her year 9 students who have taken part in an Apprenticeship Awareness Programme involving local firms on Aycliffe Business Park.
And she thinks the initiative may have opened the eyes of companies who have seen the abilities of pupils at first hand.
Firms including Gestamp Tallent, 3M, Finley Structures, Palram, Ebac and Stiller Transport joined forces to launch the Apprenticeship Awareness Programme, funded through the Great Aycliffe and Middridge Partnership (GAMP).
It culminated with a special evening this week, when students had to deliver their final presentations to a packed room full of business leaders and parents.
"I think it has been a fantastic opportunity for the students to see what is out there, on their doorstep, and what opportunities are available for them," said Mrs Forsyth.
"From a school's point of view, and a student's point of view, Apprenticeships is a highly-valued way into trained employment, presenting very good opportunities for very many students.
"It's wonderful how local companies have embraced this project. I read lots of things in the national press, about how young people don't have the skills that employers want.
"I think, during this project, that local employers will have seen that young people do have the skills that they want.
"They are literate, they're numerate, they're able to work with other people. They're polite, they're well-mannered. They can work in groups and have good inter-personal skills and good softer skills.
"I think the young people that are leaving our schools in County Durham are eminently employable, and I hope that a lot of them find good employment that has career progression – not just employment where they're earning a wage with no real career development."
Go to our Video Vault to see our interview with Mrs Forsyth.