The publishers of Aycliffe Today's sister publications have appointed a new sales manager to drive forward growth plans.
Chris Garbutt joined Middlesbrough-based Resolution Media and Publishing just before the Covid-19 outbreak.
Resolution is co-owned by Aycliffe Today editor Martin Walker and publishes the Tees Business, Tees Life and Wear Business magazines.
Chris has previously worked as sales director for JMAC Safety Systems and sales specialist for sales outsourcing agency Just Williams.
Prior to the 32-year-old was an account manager for Trinity Mirror (now Reach) and for Audi Teesside after starting his career a civil service executive for the Department for Work and Pensions.
"Joining the Resolution Publishing team is a fantastic opportunity and the timing could not have been better," says Chris, who's originally from Middlesbrough and now lives in Billingham with his wife Lyndsey.
"Anybody that knows me knows I'm fiercely proud of Teesside, to have been raised here and to live and work here.
"To join a business that's sole focus and aim is to talk up the area and to shine a light on the brilliant things this area stands for and has to offer, hard-working, honest people and the businesses they work for, seems a natural fit.
"The timing of this opportunity could not be better, with it being such an exciting time at Resolution.
"I'll be looking to develop our already thriving collection of print publications and grow our digital offerings to our clients, ensuring that Resolution Media and Publishing continues to act as the voice of the Tees business community for years to come."
Resolution non-executive director Bob Cuffe said: "I'm delighted that Chris has joined the team as sales manager – he was the ideal person for the job.
"I worked with Chris at the Gazette and I know his qualities. His customers genuinely like and respect him – they know he cares and trust his judgement.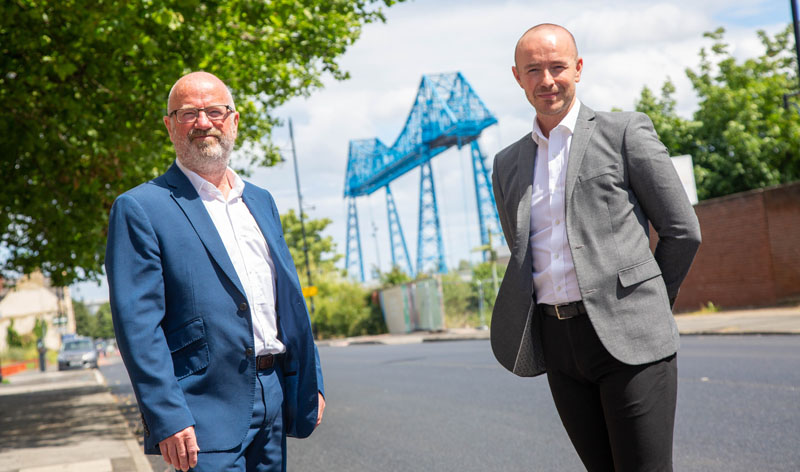 "He builds long-term partnerships – and that's exactly what Resolution Media and Publishing is all about.
"Chris is incredibly hardworking and enthusiastic. Critically, he really cares about Teesside – its business community and its football team. He cares too much about the football team, in fact!
"I'm really looking forward to working with him on the exciting plans we have for the future."
Businesses interested in advertising in Tees Business or Wear Business can call Chris on 01642 450255 or email [email protected]