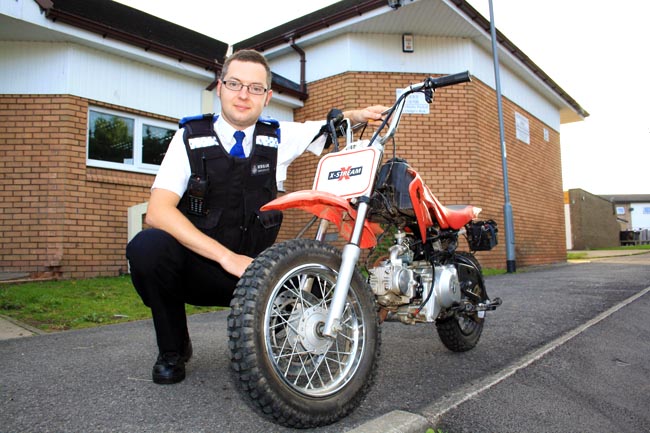 By Martin Walker
Police seized an off-road trial bike that was causing anti-social problems in the Horndale area of Newton Aycliffe.
A male aged 25 was stopped on his Mini Moto in the Waskerley Walk area of the town last week, after police received intelligence in relation to an off-road bike driving in that area.
PCSO Mike Welch and PCSO Scott Hodgson stopped the male on the vehicle after seeing him driving it along the road in the area.
The male was dealt with by police for driving-related offences and the trials bike was seized.
PCSO Hodgson, pictured with the bike, said: "The Neighbourhood Policing Team is taking the anti-social behaviour caused by off-road bikes and quad bikes seriously and will take positive action against offenders caught."
If you have any information relating to offenders please contact the Beat Team on 101.