Police have launched an investigation after a young man was left with a serious head injury after he was assaulted in Newton Aycliffe in the early hours of Thursday morning.
It is believed the 25-year-old victim, who lives in north Wales, was attacked near to Woodham Burn Junior School in Humphrey Close at about 1.30am on Thursday.
He received treatment at the scene before being taken by ambulance to the James Cook Memorial Hospital in Middlesbrough where his condition was initially described as 'critical'.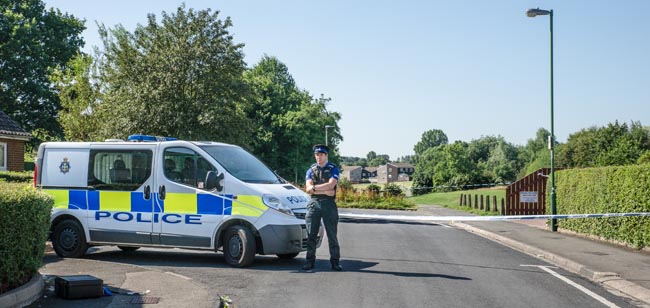 However he has now improved and a short time ago he was classed as 'stable'.
Det Chief Insp Brad Howe said it was thought the victim, who was in Newton Aycliffe to attend a funeral, was with a friend at the time he was attacked and that other people were also present when the assault took place.
The attacker is described as white, possibly in his early 20s with short, dark hair.
"We believe the victim and his friend had been walking along Pease Way and Stephenson Way shortly before he was attacked. We are keen to trace anyone who might have seen the incident or who was in that area of Newton Aycliffe early on Thursday morning," said DCI Howe.
Earlier this morning police arrested a 20-year-old local man on suspicion of assault. He is in custody at Bishop Auckland police station where he is being questioned.
Anyone with information about the incident is asked to contact police on 101 or the independent charity Crimestoppers anonymously on 0800 555 111.