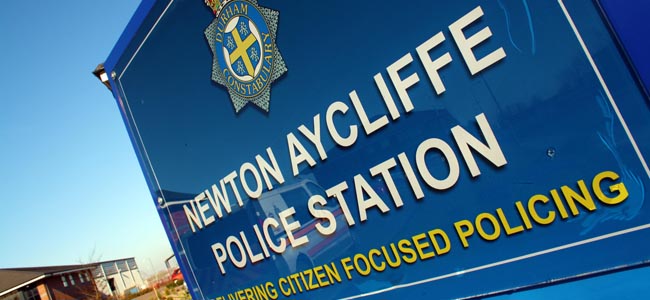 Newton Aycliffe police officers are investigating after a knifepoint robbery at a shop on Thursday afternoon.
A masked robber carrying a large kitchen knife entered the One Stop Shop, on Byerley Road in Shildon, shortly after 4.45pm.
After establishing the female shop worker was alone, he threatened her and demanded she hand over money from the till.
When she struggled to open the till the man grabbed a charity box from the shop counter and ran off.
Det Con Glen Ovington, of Newton Aycliffe CID, said: "This was a very frightening incident for the victim, as the robber threatened her by lunging towards her with the weapon. "Fortunately, she not injured in any way but she was very badly shaken by the experience."
Det Con Ovington said it is believed that after running out of the shop, which is on the junction of Pearl Street and Byerley Road, the thief ran across Hackworth Park in the direction of the town centre.
Anyone with information about the incident or the person responsible is urged to contact Newton Aycliffe CID on 101 or Crimestoppers on 0800 555 111.