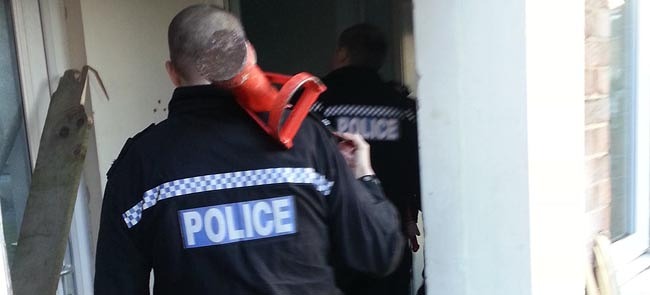 By Martin Walker
Aycliffe police officers have recovered an amount of drugs in a raid carried out on Friday afternoon.
Two people – the male and female occupants of the house on Silkin Way in the town – were still in custody this morning after a "reasonable" amount of cannabis was recovered.
The pair were suspected of dealing weed after alarms were raised by local residents and police built up a case to carry out a search.
A police source this morning told Aycliff Today: "A drugs warrant executed at a house on Silkin Way on Friday afternoon.
"It was carried out as a result of community concerns raised and an intelligence picture we've been building up over time.
"We recovered reasonable amounts of cannabis from inside the property and the male and female occupants were arrested for drug possession offences."