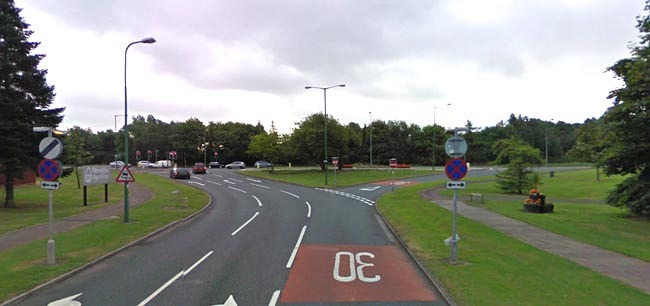 Newton Aycliffe police are appealing for information after a pair of yobs hurled a brick through a minibus window while approaching traffic lights.
The incident happened at the A167 junction of Central Avenue at around 8.10pm on Monday 6th January.
The white LDV minibus had been approaching the lights when two young males threw the brick through the passenger side door window.
"Luckily the driver of the vehicle was not hurt and no passengers were on board at the time," said a police spokesman.
"This incident has resulted in damage to the minibus window but it could have been much more serious and could have resulted in serious injury."
If you have witnessed this incident or can offer any information please contact police on 101, quoting reference number DHM-06012014-0360.
Alternatively you can message the Aycliffe police team on Facebook or call Crimestoppers anonymously on 0800 555 111.
Facebook
Wikipedia: Facebook is an online social networking service. →