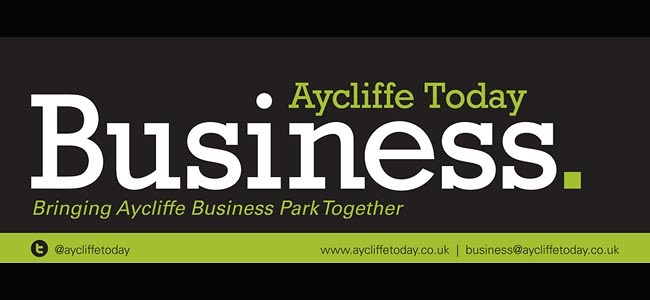 Plans have been revealed for an exciting new business magazine being launched for Newton Aycliffe.
Aycliffe Today and Mantis Media have joined forces with another Aycliffe firm, Splash Print Management, to launch Aycliffe Today Business.
The high-quality monthly magazine, which is being produced specifically for a niche B2B audience in the town, will be distributed across Aycliffe Business Park, the second-largest Industrial Estate in the North-East.
With more than 300 companies residing on the Park, and more than 10,000 employees, the magazine will be an exciting new development for Aycliffe which has already won the support of key people.
Business Durham, the business arm of Durham County Council, is backing the publication, along with local MP Phil Wilson and a number of big firms including Hitachi Rail Europe, Merchant Place Developments, Sanderson Weatherall, Carlton & Co and South West Durham Training.
The first issue is scheduled to be launched late November, and some of the vital stats include:
● A4 in size, full-colour with a gloss laminated cover to give it a 'Business Class' feel
● 16 pages – with no more than 40% advertising
● Business Directory – an A-Z listing of all companies on Aycliffe Business Park
● 3,000 copies distributed across Aycliffe Business Park and into surrounding towns such as Shildon and Darlington
● Focus on quality editorial content – it will be a good read!
The brains behind the magazine, Mantis director Martin Walker, comes from an editorial background, having trained as a journalist and after working in the media and PR teams at Middlesbrough and Sunderland football clubs before setting up his own business in summer 2009.
"I spotted a huge gap in the market for a publication of this kind and the support we've already gained has been fantastic," said Martin.
"This is a first for Newton Aycliffe – the very first B2B magazine about businesses in Aycliffe, for businesses in Aycliffe.
"It will give companies a brand new opportunity to communicate with other firms on the Park, to learn more about each other and to tell everyone about what they do.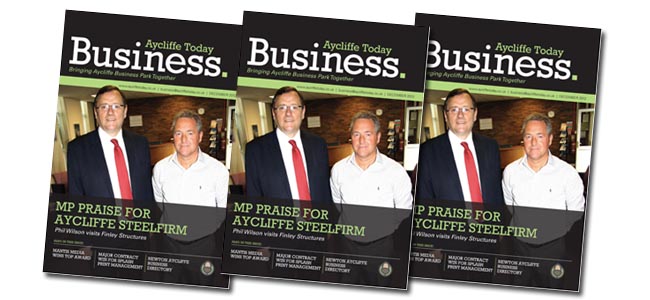 "The magazine will be produced by a team of editorial professionals, with the focus on producing interesting and exclusive features, as well as including news and press releases from local companies."
Splash Print managing director Sharon Hutchinson added: "It was a no-brainer for us to support this new venture.
"We were surprised by how much business goes out of the town, simply because people don't know who their neighbours are.
"The new magazine gives businesses a cost-effective way to raise their profile within their local business community.
"With a strong emphasis on the positive things happening in the town, it will be an uplifting read, too – a contrast to a lot of the communication that is still 'doom and gloom'."
Advertising in the magazine starts from just £99 – call Martin Walker on 07826 525907, or email [email protected] for a full rate card.