The latest phase of Newton Aycliffe town centre's redevelopment is due to be completed in August.
The Churchill House works is the third part of Aycliffe town centre's award-winning, multi-million pound redevelopment which will open up the other end of the centre.
See our gallery of pictures below
The 14-week programme, which will include the demolition of Churchill House but will retain the clock tower, is expected to be completed no later than the end of August.
Town centre owners, Freshwater, hope to create a high street-style shopping plaza to entice more shoppers.
Meanwhile new signage, costing tens of thousands of pounds, has also helped to enhance the centre's image.
Centre manager Bryan Haldane (pictured below) told Aycliffe Today: "The demolition of Churchill House and adjoining buildings is going well.
"The original timescales did slip slightly, and I always understand people's frustrations, because people in Aycliffe were promised things 20 years ago.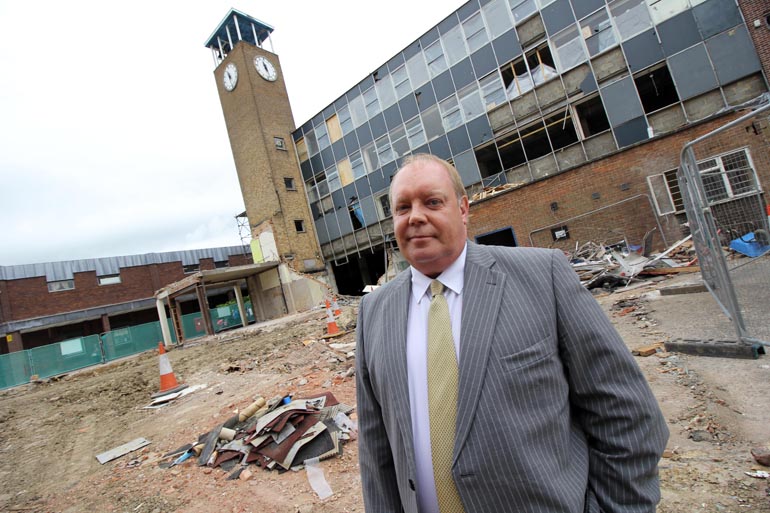 "But we started this £10m Master Plan in 2009, so it's been six years, and a lot has been done during that time.
"The latest works is a 14-week programme and we'll hopefully be completed before the end of August.
"The stripping down of Churchill House will start next week then that will come down, but the clock tower will stay.
"We believe it's an iconic building, so we made a conscious decision to keep it.
"We've looked a various options over what to do with it, but engineers have told us it can left free-standing.
"The intention is to bring it back into use and have landscaped areas around it."
Once completed, Durham County Council will begin fitting out a new library and cafe in what was the old Post Office building in Beverage Arcade.
Sedgefield MP Phil Wilson said: "The town centre looks so much better now. I would now like to see more retailers come to the town and fill the empty shops."
Meanwhile, Mr Haldane confirmed that Poundstretcher has decided to leave the town after originally agreeing to move into the old Woolworths unit.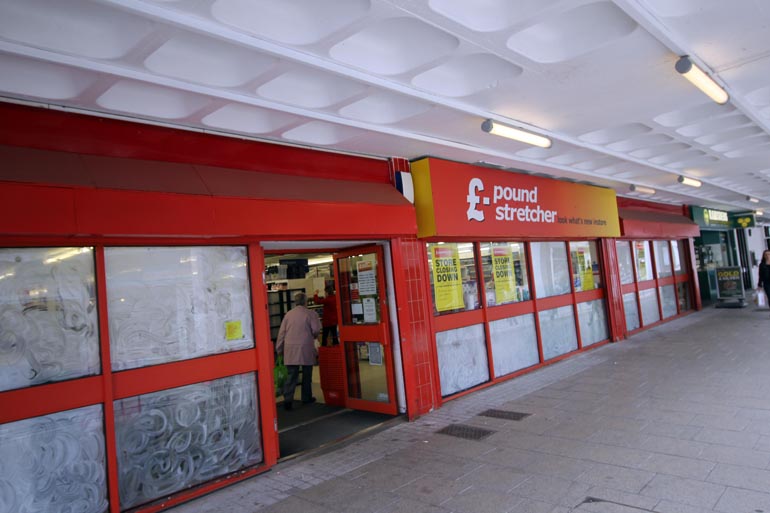 He added: "Poundstretcher will be missed, but we are pressing ahead with the proposed redevelopment of several units this year, including the old Woolworths and More Store units.
"There's been big changes most years. There's more to go yet and there will be more opportunities to develop the town centre further in the future."