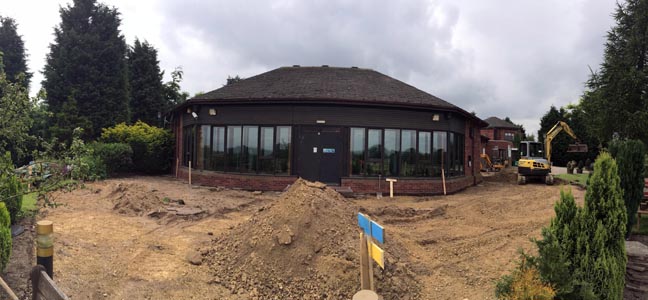 As you can see from our exclusive pictures, Hall Construction has wasted no time in redeveloping Woodham Golf Club.
The club's new owner is spending thousands of pounds on installing new external paving as well as replacing all windows and doors at the clubhouse.
Inside the clubhouse is also getting a spruce-up, while work on the golf course itself continues.
See below our picture gallery showing images of Woodham Golf Club.