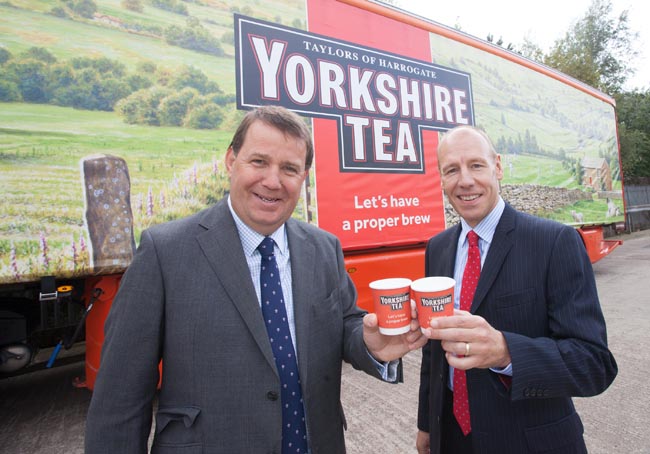 A Teesside company which has a Newton Aycliffe base has opened a new facility for the company best known for its Yorkshire Tea blend.
PD Ports has created the new facility in Billingham for Taylors of Harrogate, to provide more space and increased efficiency for the family tea and coffee merchants.
The operations undertaken by PD Ports have been moved from two warehouses at Teesport to a 105,000 sq. ft. space at Cowpen Lane.
The move provides Taylors of Harrogate with more warehousing capacity as their business expands.
It also enables PD Ports – which opened an office at Evans Business Centre on Aycliffe Business Park in the summer – to undertake collation of tea by assembling bags of tea from different origins onto one pallet to assist in the creation of the blends.
The investment of over £2.5m by PD Ports strengthens the longevity of the logistics site at Billingham and supports over 80 employees currently working there.
The improvements made through the investment ensure the warehouse meets the high food grade standards and will perform well amongst the operation.
All Taylors of Harrogate's stock is now at one location which makes it more efficient for picking and reduces lead time for deliveries to Harrogate.
PD's chief executive David Robinson, pictured (above) with Taylors of Harrogate MD Andy Brown, said: "Taylors of Harrogate's continued commitment to using a portcentric solution through Teesport highlights the growing significance of Teesside as a major centre for logistics.
"PD Ports has proven the benefits of portcentric logistics and continues to work to develop and expand this platform."