The Pioneering Care Partnership (PCP) recently launched a Green Gym located in the community garden of its Cobblers Hall site in Newton Aycliffe.
A section of the garden has been fitted with outdoor gym equipment – including a cross trainer, rowing machine, static bike and much more.
The range of new outdoor activities in the centre aims to create a relaxing, social space for everyone to enjoy.
In addition to capital funding Sport England, Great Aycliffe and Middridge Area Action Partnership (GAMP) provided funding to support memory gardening and which has enabled PCP to employ a worker to develop sensory areas, memory trails and deliver sessions for the community.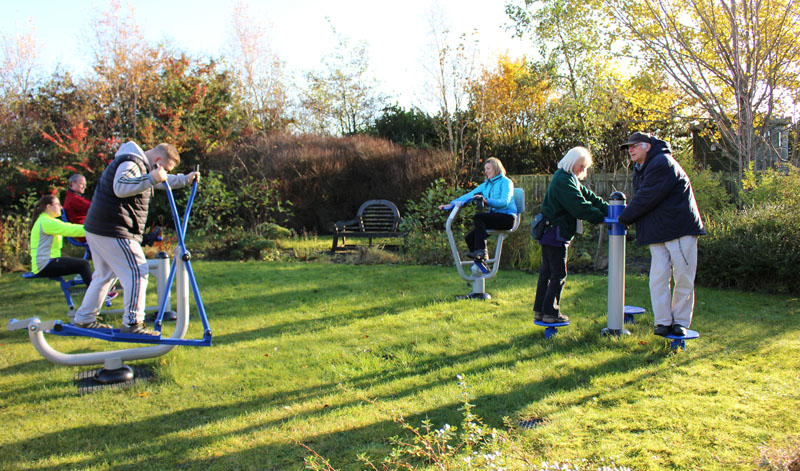 PCP invited members of Sport England and GAMP to the launch of the outdoor gym and encouraged everyone to have an exercise session to experience the benefits of outdoor activities and fun social interaction.
PCP chief executive Carol Gaskarth said: "When compared with exercising indoors, exercising in the natural environment is proven to help people to have increased energy and feel more positive or revitalised.
"Through funding from Sport England PCP is able to offer use of the outdoor exercise equipment free of charge to groups and individuals and we hope this facility becomes very popular."