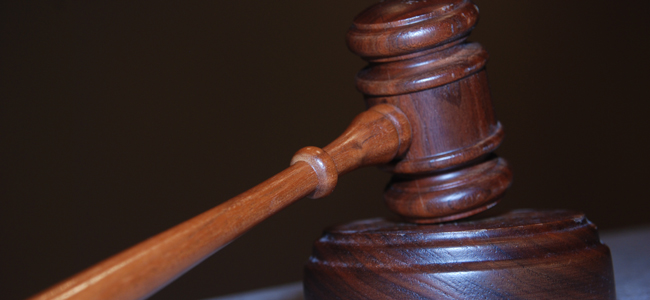 Nearly 200 people in County Durham are paying the price for committing environmental crimes such as fly-tipping.
Throughout October and November Durham County Council's neighbourhood protection team issued 142 fixed penalty notices for littering, 11 for dog fouling and 39 for failing to respond to requests to clear untidy yards or gardens.
A total of 1,264 fly-tipping incidents were reported in the same period, resulting in 38 household waste duty of care letters being sent out and three business waste duty of care letters issued.
The figures come after the council successfully prosecuted Darren Walters, of Lowlands Road, Brandon, who was ordered to pay a total of £390 by magistrates in Peterlee after pleading guilty to fly-tipping last month (November). Further investigations into fly-tipping are also ongoing.
It also follows the launch of the council's new campaign, Operation Stop It, a multi-agency approach to target fly-tippers and ensure householders understand their responsibilities in making sure their waste is disposed of properly.
Ian Hoult, neighbourhood protection manager, Durham County Council, said: "Our neighbourhood wardens continue to respond to community concerns and we work with police to tackle environmental offences.
"We have also launched Operation Stop It to crack down on waste-related crimes by educating people about fly-tipping.
"We will not tolerate fly-tipping in our county. Anyone without the correct licence to carry, transport or dispose of waste, as well as anyone caught on camera dumping their rubbish, will be fined and could also face prosecution."
The statistics also show that nearly 230 stray dogs were collected by wardens over the two month period, with 13 warning letters issued to irresponsible dog owners. There were also 219 alcohol seizures where wardens removed alcohol from underage children.
Sixty two advisory warning letters were given to people with untidy yards and gardens and 49 residents were handed litter clearing notices in October, ordering them to clear up their rubbish, and 36 community protection notices were issued in November for similar incidents.
The neighbourhood protection team is tasked with tackling a range of issues including fly-tipping, dog fouling, stray dogs, littering and anti-social behaviour.
Residents and businesses are reminded that household waste items can be taken to the county's Household Waste Recycling Centres (HWRCs) and business waste must be disposed of by a licensed waste carrier.
Enviro-crimes can be reported online at www.durham.gov.uk or by calling 03000 261 000. Fly-tipping, including reporting unlicensed waste carriers, can also be reported anonymously to Crimestoppers at www.crimestoppers-uk.org or by calling 0800 555 111.
For more information on how to dispose of waste properly visit and to find out where your nearest Household Waste Recycling Centre is visit www.durham.gov.uk/recycling