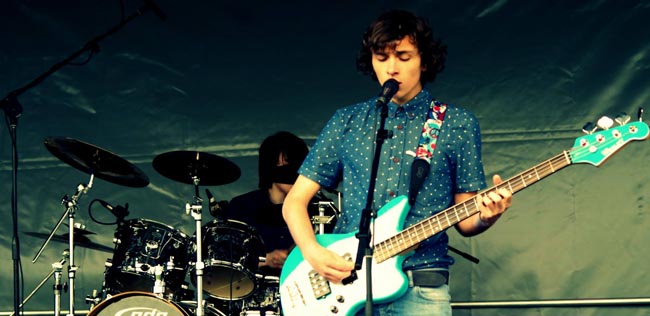 Hundreds of music lovers enjoyed Newton Aycliffe's first open-air music festival at the weekend.
Nearly 400 spectators turned out for Party In The Park at Aycliffe Sports Club on Sunday, jointly organised by the Sports Club and Newton Aycliffe FC.
With a fully professional stage, sound and lighting, the crowd was given a full range of musical experiences, including blues, jazz, hip/hop, grime, punk, indie and rock by 11 local bands.
The show, which started at 12noon and ran through to 10.30pm, featured Celestine, S26 Clique, Live Lounge, Sunset Regime, The Antispetics, Dr Brown and the Groovecats, Wayward Sons, The Voluntears, Kick, Another Crisis and Howaysis.
Music reporter Colin McNeilie gives his verdict on the young group Celestine…
"A young talented band who have only been together for a few months, Celestine got Newton Aycliffe FC's Party in the Park off to a cracking start with a short set of Indie hits.
"Older bands who have been on the circuit for a while had better watch out… because Celestine are coming to get you!"
Lead Vocals – Elliot Fenwick
Lead Guitar – Joe Teasdale
Bass/Backing Vocals – Jack Walker
Drums/Backing Vocals – Niall Fenwick
See Colin's picture gallery of Celestine in action below.