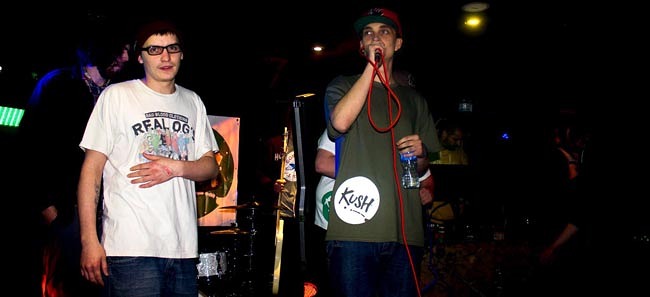 The countdown to Aycliffe's Party in the Park continues…
Hundreds of people are expected to descend on Aycliffe Sports Club for the spring music festival, on Sunday 4th May, which starts at 12noon and runs through to 10.30pm.
As we countdown the days to Party in the Park, we introduce one of the bands playing on the day.
S26 Cliche (pictured above)
S26 Cliche is a three-piece Hip-Hop/Grime group made up of Lewis Bygate from Newton Aycliffe, Nick Rage from Stockton and Topman from Spennymoor.
• Remember, tickets for Party in the Park are available from behind the bar at Aycliffe Sports Club, priced £10.
Click here to find out more at Party in the Park's Facebook page
FULL LINE-UP CONFIRMED FOR PARTY IN THE PARK