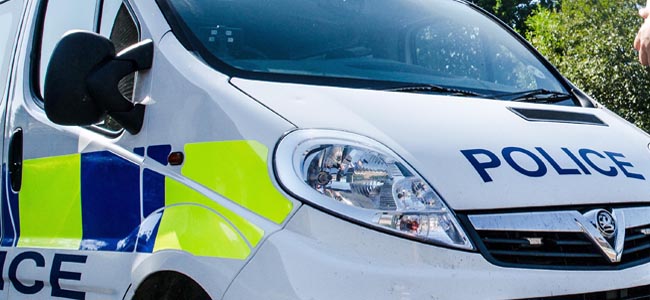 An operation targeting travelling criminals and involving six police forces, farmers and local volunteers across the north of England and southern Scotland resulted in 189 vehicles being stopped and checked, as well as three people arrested and two vehicles seized.
Nearly 90 officers from the North Yorkshire, Durham, Cleveland, Cumbria and Northumbria forces, along with colleagues in Police Scotland took part in 'Operation Checkpoint' yesterday, Tuesday 3rd February.
In three areas they were joined by around 100 farmers and residents who are part of regular 'Farmwatch' operations in their local force area.
The operation is the fifth of its kind since January 2014 and was designed to gather intelligence about travelling criminals, disrupt their use of the road network and bring anyone found breaking the law to justice.
The operation was staged from yesterday afternoon into the early hours of today with the various forces adapting the start and finish times to suit local needs.
Durham Constabulary led the latest event which was tailored to work with the well-established, cross-border Farmwatch operations which are organised several times a year.
"This is the first time the two major operations have been brought together in this way to ensure we can fully utilise the great support we get from the Farmwatch networks," said Supt Kerrin Smith, who co-ordinated the operation for the region.
"By having the volunteers deployed we can maximise their local knowledge across hundreds of square miles, directing officers to key points of interest and suspicious activity."
"The operation also gives us the opportunity to provide reassurance in rural areas and brief farmers about the latest crime trends and ways to prevent issues.
"We also used the volunteers to oversee police stop-searches for the first time which is in line with national guidelines to help reassure the public about the integrity of using such powers.
Other police tactics included the widespread use of Automatic Number Plate Recognition (ANPR) technology to target vehicles suspected of being connected to crime, as well as targeting vehicles seen in suspicious circumstances.
Durham Constabulary alone has 20 police vehicles fitted with ANPR kit which work alongside about 100 roadside cameras. This means that information relating to suspect vehicles can be made available to officers so they can then conduct relevant and appropriate stop checks.
Det Insp Caroline Dawson, intelligence manager for Durham Constabulary said: "The people we target in these operations are active across the north of England and the Borders, using a wide range of vehicles to transport stolen property and carry out other offences.
"Criminals do not respect borders and they should understand that police will respond in a similar fashion.
"Multi-force operations of this nature send a clear message to those travelling on the road network, often with the aim of targeting rural communities. And having a vital tool such as ANPR means we can share intelligence across areas, meaning there is no hiding place for those trying to evade the law.
"There will be further operations at other times throughout the year and if anyone has concerns or intelligence which could help us when we plan the next one, we would urge them to contact their local police on 101 or Crimestoppers on 0800 555111."
The two vehicles seized were in the Northumbria Police area, one because the driver had no insurance and the other because it was suspected of being used in crime. Northumbria arrested one man for vehicle theft and recovered a chainsaw believed to be stolen property; Cleveland Police made an arrest for a burglary and cable theft in Guisborough; North Yorkshire issued four drivers with fixed penalty notices for various offences including no MOT and not wearing a seatbelt.
In a number of areas snow and freezing conditions hampered visibility and prevented officers stopping as many vehicles as they had wished. They were also called to other incidents during the night, for example a traffic crew in North Yorkshire were held up for an hour pulling a driver's car out of a ditch.
In Durham and Cleveland a total of 21 vehicles were stopped with the one arrest mentioned above. Farmwatch volunteers joined the police operation in Durham, while in Cleveland police visited farms in the Eston hills and Guisborough areas.
And not a single rural crime was committed anywhere in County Durham in the areas covered last night by Operation Checkpoint (Weardale, Teesdale and parts of Derwentside).