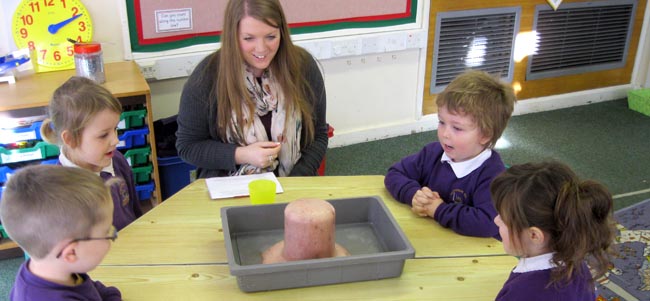 Is your child approaching their 3rd birthday or preparing to start school in September 2014?
If so we would be delighted to welcome you at one of our upcoming open evenings; which present the chance for you to sample all we have to offer in Stephenson Way reception and nursery.
At Stephenson Way we offer the chance for your child to join a learning community that they could be part of right through until 11 years old. Throughout which time they would enjoy a high level of fantastic support in a school committed to smaller class sizes or higher levels of adult supervision, in order to make the most of a child's learning potential.
The open evenings offer you the chance to view our newly decorated nursery and reception areas and see for yourself the well-resourced, interactive and fun learning environments that the children enjoy on a daily basis.
You will also have the opportunity to meet our friendly and helpful staff and hear how they work to ensure the children enjoy a rich and varied school day.
Our nursery offers 15 hours of free flexible entitlement for 3 and 4 year olds. Children moving up to reception from our nursery to reception benefit from continuity in learning and a familiarity with staff and surroundings.
In addition, the school photographer will be present to take your child's photo. These beautiful photos make ideal Christmas presents for family and friends.
The open evenings take place on Monday 25th November and Tuesday 26th November between 3.30 and 5pm. We look forward to seeing you there.