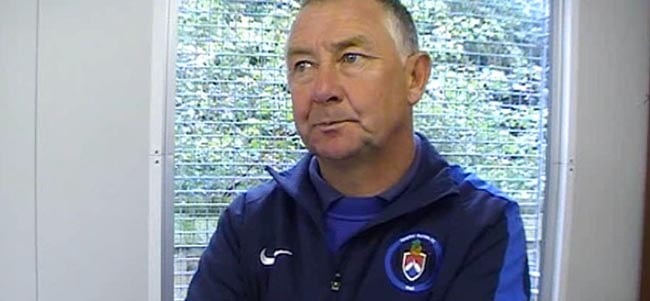 By Martin Walker
Allan Oliver pulled no punches in a straight-talking post-match video interview with Aycliffe Today.
The Aycliffe boss admits he's desperate for more quality after a disastrous start to the new season, losing the first four games of the new campaign after Monday's 5-1 defeat at home to neighbours Bishop Auckland.
He has also criticised some of his players for taking untimely holidays, with no less than eight players missing for the Bishop derby.
Go to our Video Vault to see the interview now.