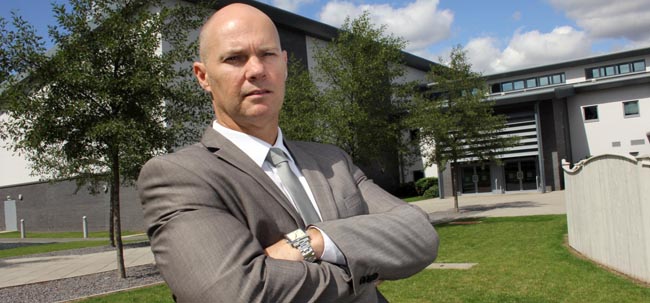 Organisers are gearing up for what looks like the biggest and best Durham Oktoberfest regional engineering and manufacturing show, which takes place in Newton Aycliffe this week.
Around 120 stands and more than 1,500 visitors are expected at the region's premier exhibition at the Xcel Centre on Aycliffe Business Park on Thursday (October 17).
Darren Race, spokesman for Durham Oktoberfest and chairman of both South Durham Business Network and South Durham Engineering and Manufacturing Forum, said: "We are delighted with the response this year.
"The diversity of the companies and organisations attending is better than it has ever been in its six year history.
"It also appears to reflect a general growing confidence in the engineering and manufacturing sectors with increased signs of growth.
"The event gives them the chance to get together and do real business."
The day-long networking and marketing opportunity is organised by the Engineering Forums in County Durham and other regional stakeholders.
It brings together sellers and buyers from across the region and beyond.
The event also presents opportunities for service industries, with a dedicated area for those who work alongside and in partnership with engineering and manufacturing companies.
The event is sponsored by Business Durham, Derwentside Homes, EEF and South West Durham Training, Teesside University, Husqvarna, Scott-Grant, Cleansing Service Group, FEG and Deritend and media partners The Manufacturer.
Oktoberfest organised by County Durham's three engineering forums, North Durham, East Durham and South Durham Engineering and Manufacturing Forum.
For further information or to register as a visitor call 01207 524 366, or go to www.durhamoktoberfest.org.uk