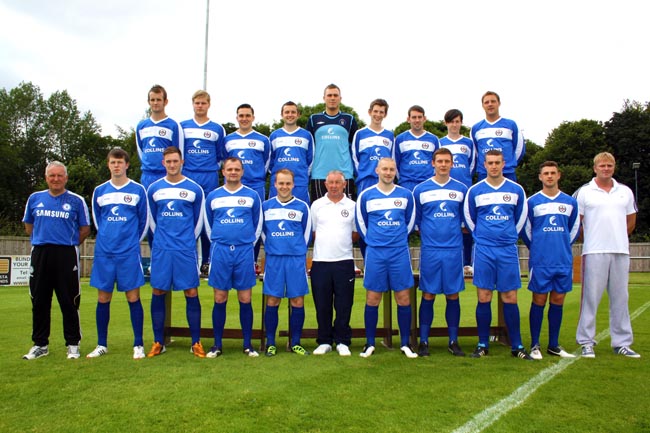 This is Newton Aycliffe FC's official team photo for the 2012-13 season.
Back row: Anth Campbell, Josh Knox, Nathan Wilson, Kris Hughes, Scott Pocklington, Paul Broom, Stuart Owen, Luke Black, Gavin Barton.
Front row: Gary Farley (chairman and assistant manager), James Oliver, Tom Hinchley, Paul Robinson, Sean Tarling (captain), Allan Oliver (manager), Darren Craddock, John Close, Mark Peck, Fred Woodhouse, David Hopwood (physio).
Absent: Martin Young.