It's often said that footballers these days tend to have more clubs than Jack Nicklaus.
And while you can't say that about Newton Aycliffe's own Jason Steele, who left his first and only club Middlesbrough earlier this year for Blackburn Rovers, the two-club man has probably had just as many golf clubs over the years as the Golden Bear himself.
Goalkeeper Steele, a former England Under-21 international, has always been a keen golfer from an early age and, in his formative years growing up while in Boro's youth set-up, he spent much of his spare time on Aycliffe's only public course at Oakleaf Sports Complex.
Aycliffe Today Business invited Steele and his lifelong friend Richard Langthorne to join Finley Structures employees Mark Stones and Andrew Workman for a round at Oakleaf Golf Complex followed by a few beers (soft drinks for Steele, of course) in the Complex bar.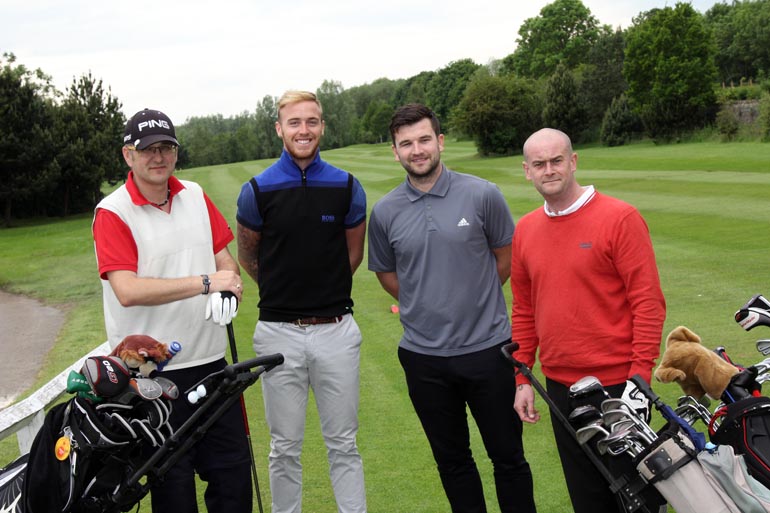 Steele has recently relocated to North Yorkshire to make commuting to training every day easier so he can spend more time with his young family.
And the visit brought back some happy memories.
"I've played here nearly all my life," says the 24-year-old.
"Since I was a kid I have some great memories of playing here just about all day every day during the summer holidays.
"It's always been a good course. It's quite hard with the trees, but I enjoyed playing here again.
"It reminds you that we have some tremendous facilities in Newton Aycliffe, and maybe we take them for granted sometimes.
"When you think you have an 18-hole public course which is affordable, as well as the Complex itself where you can play all kinds of sports from five-a-side football to squash and indoor bowls, it's a cracking sports venue."
Steele plays off 10, and went round the Complex's 70-par course in 81, but was pipped to top spot by his pal Langthorne who shot an impressive 78.
Although Stones and Workman lagged behind on the scorecard, they were first to line up at the bar for the post-round drinks.
"It's a lovely set-up here," added Stones, who works as safety manager at Finley Structures.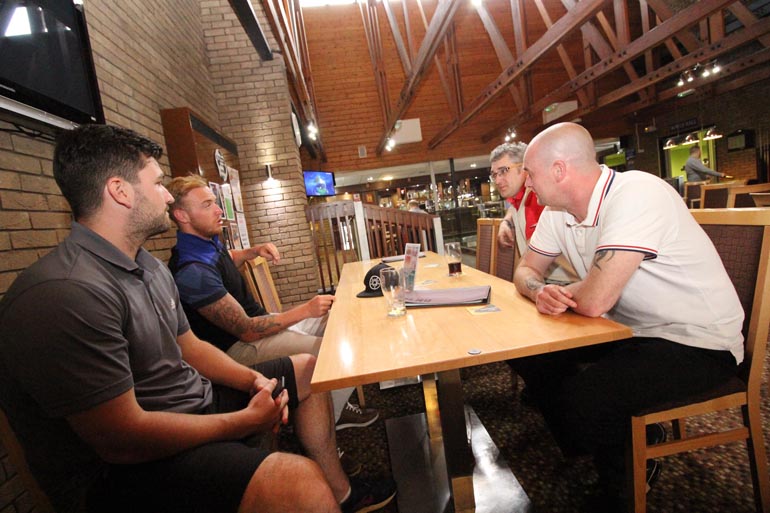 "I play a lot of golf in competitions around the region. The course here at Aycliffe is very good and the facilities in the bar are excellent and caters for all – whether you want a meal after your game, or you just want to chill out and watch some live sport on the TV."
• For more details, call 01325 310820 or go to www.great-aycliffe.gov.uk.