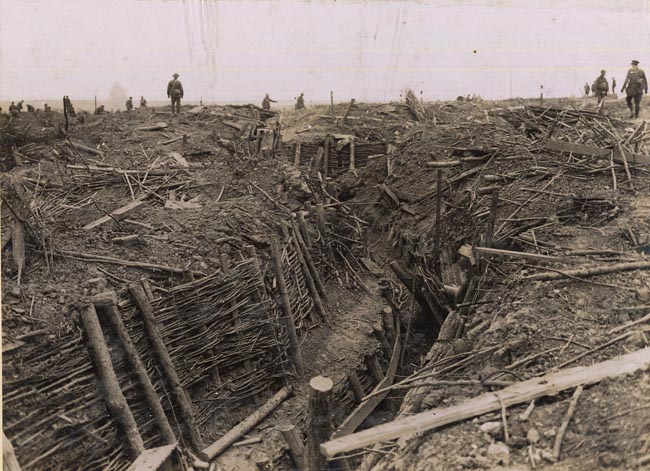 The fascinating story of how the body of a soldier was discovered and identified almost a century after his death is to be recounted by a local historian.
Alastair Fraser will discuss the find on the French battlefield when he visits the DLI Museum and Durham Art Gallery on Saturday 8th September.
A rare book specialist at Durham University Library, Alastair is also a member of the No Man's Land archaeology group, which promotes the investigation, understanding and presentation of the Great War.
The team has been working in the Ploegsteert area of Southern Flanders since 2007, where part of their brief is to follow one unit, 33rd Battalion, from Salisbury Plain to the Ultimo Crater.
Some of their dead remained on the battlefield and the body of one man was found by the team in 2008.
In his talk, entitled Hopping the Bags: the archaeology of an Australian infantry battalion at the battle of Messines, 1917, Alastair will explain how the body was found, describe the possessions he was carrying and set out the process by which he was identified.
Alastair has been involved with No Man's Land since 1997 and is the project historian, producing background briefings for forthcoming excavations.
He is particularly interested in the Somme battlefields and is working on a broader history of the Auchonvillers sector.
He has worked for the Public Record Office and the British Library and ran a major retrospective cataloguing project for the Literary and Philosophical Society, in Newcastle.
The talk starts at 2pm and costs £4.60 for adults, £3.60 for concessions and £2.60 for children. Admission to the museum is free as part of the Heritage Open Days event.
For more information about the museum's collection, exhibitions and talks, or to book tickets, call 0191 384 2214, email [email protected] or visit www.durham.gov.uk/dli