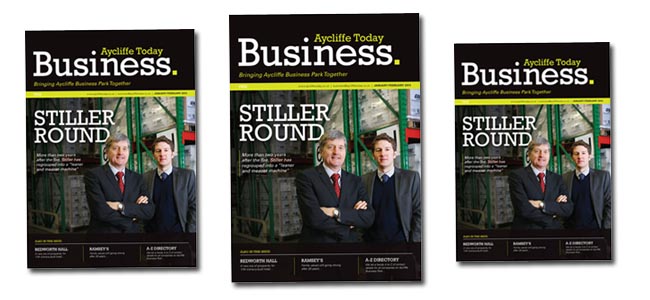 The next edition of Aycliffe Today's exciting new business magazine is out now!
Every company on Aycliffe Business Park should have received their February issue of the eagerly-awaited publication on Friday morning.
If you don't get it, email us: [email protected]
The remaining copies will be distributed gradually over the course of the next week.
The main feature in this issue is with Stiller Warehousing and Distribution, while the Company Focus is on family-run motor firm Ramsey's.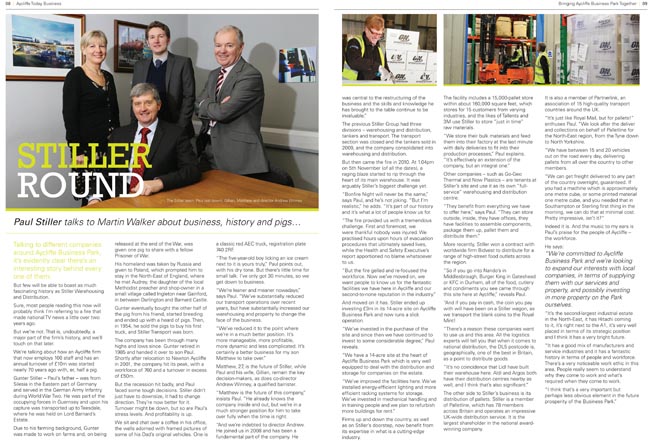 Finley Structures managing director John Finley writes the guest foreword, while there are also guest columns from Business Durham MD Stewart Watkins and HR specialist Zanna Bewick, from Elphaba Business Solutions.
Sharon Hutchinson, from Splash Print Management, which prints and distributes Aycliffe Today Business, also pens a two-page spread about collaborative working.
Owner and editor of the magazine, Martin Walker, said: "There's been a huge amount of interest in the magazine since we launched.
"We were inundated with emails from firms wanting to be added to the business directory to start with, meaning ours is the most up-to-date Aycliffe Business Directory going, while more and more companies want to advertise with us.
"That's because there really is nothing like this magazine in Newton Aycliffe – it's a genuine first for the Business Park, which is why it has created such a buzz."
Aycliffe Today Business is Newton Aycliffe's first and ONLY specific Business-to-Business magazine, with 3,000 copies distributed across Aycliffe Business Park.
Our mailing list is FREE, so email us to be added to it: [email protected]
Our next issue will be out in March, and we're taking orders for advertising now, so get in touch.
We're also keen on carrying good editorial content, as well as advertisements.
Our trained journalists can write your copy, while our professional designers can help to put your ads together, so we can help you every step of the way.
Aycliffe Today Business… a quality magazine for a quality Business Park.