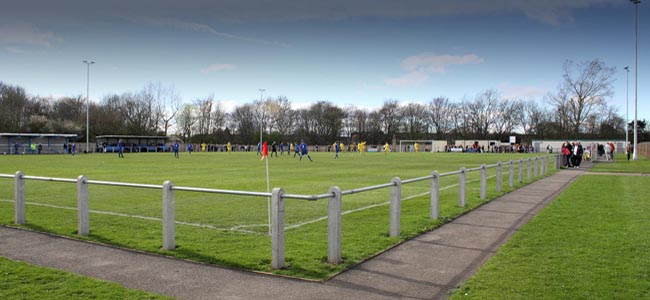 Newton Aycliffe have rubber-stamped their pre-season programme ahead of new manager Dan Mellanby's first term in charge.
Mellanby, 35, took charge of the Royal Blues this summer in a switch which seen long term manager Allan Oliver revert to club chairman.
The Newtonians will be looking to improve on a campaign which saw them parked in the bottom half of the Ebac Northern League for most of 2013-14.
First up in the summer will be another trip to Barnsley-based outfit Athersley Recreation, in a repeat of last summer's opening game, which saw Aycliffe run out 2-0 victors.
'The Rec' play in the Northern Counties East Premier League, finishing 10th last season, but more impressive was their defeat of Evostik League side Frickly in the Sheffield Senior Cup at Sheffield Wednesday's Hillsborough stadium.
Aycliffe stay on the road – albeit more local in their next game, which is away to Wearside League side Seaton Carew, followed by trips to second division pairing Heaton Stannington and Tow Law Town – a game which was organised as part of the deal which saw Aycliffe sign Lawyers top scorer Daniel Wilson last November.
An emotional day is sure to be had on July 26th as Aycliffe defend the annual Frank Swinburne Memorial Trophy against Northallerton Town, having run out 6-2 winners in the inaugural game last summer.
Club legend Swinburne was remembered with a charity walk from Northallerton before the game and it is hoped something similar can honour the game this time around.
The campaign is wrapped up with games against second division Darlington RA before Athersley repay the Newtonians with a return visit on August 2nd, one week before the Northern League season kick off.
Pre-season programme:
Sat 12th July – Athersley Recreation (a) 2pm
Wed 16th July – Seaton Carew (a) 7pm
Sat 19th July – Heaton Stannington (a) 3pm
Thurs 24th July – Tow Law Town (a) 7.30pm
Sat 26th July – Northallerton Town (h) 3pm
Wed 30th July – Darlington RA (h) 7.30pm
Sat 2nd August – Athersley Recreation (h) 2pm
Sat 9th August – start of 2014-15 season