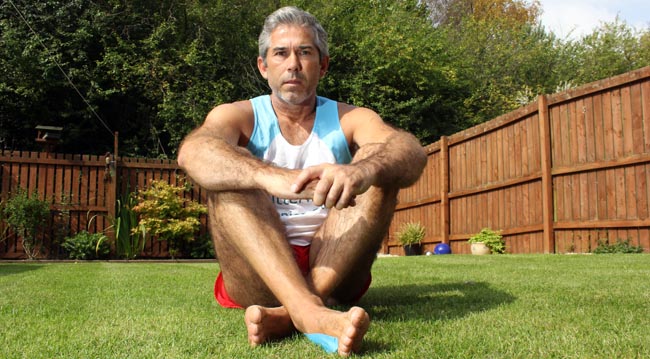 By Zoe Skerrett
Newton Aycliffe's barefoot runner, Steve Wood, is taking part in his second Great North Run without shoes this Sunday.
After completing the race barefooted last year with a time of just less than two hours, Steve is back and running his way around the roads of Tyneside to raise money for Butterwick Hospice Care.
Based in Bishop Auckland and Stockton, Butterwick Hospice support children and adults who are living with life limiting illnesses. This year, they have 332 runners supporting their charity.
Hoping for dry weather, Steve will be running with 56,000 others and has a target to raise £500 for the hospice.
The 46-year-old decided to do something a little different when it came to running and three years ago he hung up his running trainers to go shoe-less.
Last year he ran the 13.1 miles from Newcastle to South Shields and raised £800 in aid of Cancer Research but this year he knows he can beat that with your help.
In a Video Interview with Aycliffe Today, Steve said: "I'm hoping to beat my time this year but at the moment I've got a foot injury so my training has gone out the window.
"I've only done one run to prepare for this so I hope it turns out okay."
"Direct skin on tarmac can be painful and causes quite a bit of discomfort but there's a big crowd there and that gets you through it all."
This year, one person to cross the finish line in South Shields will be the millionth person to complete the Great North Run.
Established as the world's greatest half marathon, the GNR has been taking place since 1981 and attracts runners from all over the world, Kenyan Martin Mathathi set the record for the course in 2011 at 58:56.
"For the discomfort that I'm putting myself through, I'm hoping that people can dig into their pockets and donate," says Steve.
"Even if they only contribute a pound it still helps the charity."
To donate, you can visit Steve's JustGiving page by clicking here.