Freelance writer and former Daily Mail North-East football reporter Colin Young explores the major developments made at Newton Aycliffe FC this season…
Stronger on and off the pitch than they have ever been, Newton Aycliffe Football Club are looking for the town to get behind their bid to climb the English football divisions.
Formed originally in 1965, and reformed and rebuilt under chairman Allan Oliver just 12 years ago, Colin Stromsoy's young side are among the chasing pack for promotion from the Ebac Northern League this season.
Despite a setback in their home clash with rivals North Shields FC at the Beaumont Landscapes Stadium, when they suffered a 1-0 defeat, Newton Aycliffe remain in the top seven and in the hunt for one of the three automatic promotion places this season.
Chairman Oliver, a former player and manager of his hometown club, admits the team's promotion push has been an unexpected bonus. But they are determined to drive for a place in the Northern Football League Division One.
He said Newton Aycliffe FC need more finances and fans to back their ambitions and he is hoping the town's business and football supporters will get behind the club's plans to get a firm foot in the English football's pyramid.
Oliver said: "This year, for the first time in a while, we are not looking over our shoulder in the league and it has come good. Once you get a sniff of it, and fully realise what it could mean for the club and the town, you might as well give it a go.
"The costs might increase substantially but I think we could deal with that – with some additional support. If you get people and businesses through the gate it pays for itself.
"When we first started we got over 300 every game but we were wining every week back then. Now it is competitive and we are playing teams who pay top dollar to get top players. It's hard but we have had a really good season and we want to give it a push.
"We can score goals and we are resolute. This is our highest ever league position and we would like to get promoted. After this year, only one team goes up and it will get harder and harder to get out of the league.
"Over the last couple of season we have been a club on the up. We have made ground improvements, pitch improvements and we have more to do still.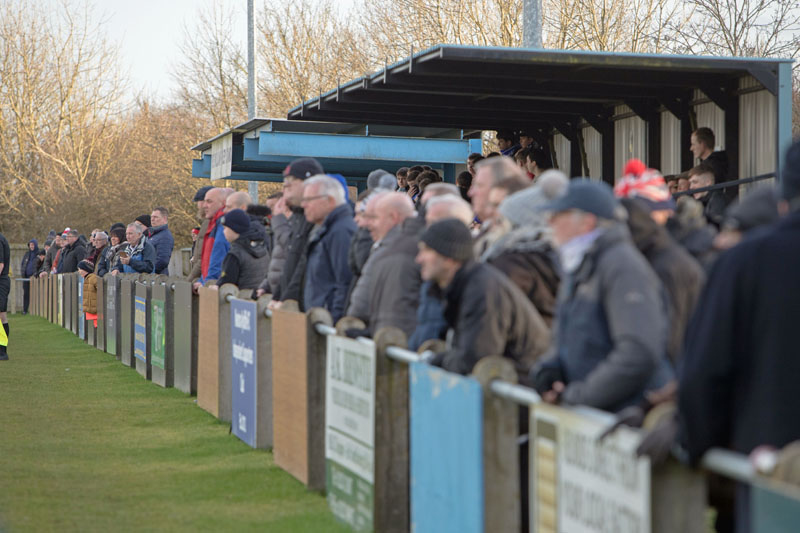 "We need the support of the town. I don't know what the pro clubs charge – it's that long since I've gone – but it must be a minimum of twenty-five quid, plus your travel there.
"Here, you can see a really competitive game for six quid you're right pitchside and there are some quality players about who are probably unlucky not to be playing for a living."
Home is Aycliffe Sports Club which is hidden among the houses in Moore Lane Park. Tucked behind Newton Aycliffe Rugby Club house, the Beaumont Landscapes Stadium is a short walk down the side of the established rugby pitches.
The William Finlay Stand, named after former player and local steel boss John Finlay's late father, offers seating and the hut behind the goal serves one of the best soups in the Northern League.
Improvements to that stone path are among the planned building works in the close season.
Colin Stromsoy took over as manager just over a year ago. Part of the Team Northumbria set up before they withdrew from the Northern League last season, he also coached Northumbria University's team in the National College League.
This season has not been without its challenges for the UEFA A qualified coach and the push for promotion has come despite the loss of top scorer Dean Thexton at the turn of the year to rivals Shildon. New signing Adam Burnicle scored eight goals in his first four games.
Like his chairman, Stromsoy has ambitions to gain access to the higher divisions with an energetic and talented young squad and players from the area in the ranks.
He said: "A town like Newton Aycliffe has a team that it can rightly be very proud of.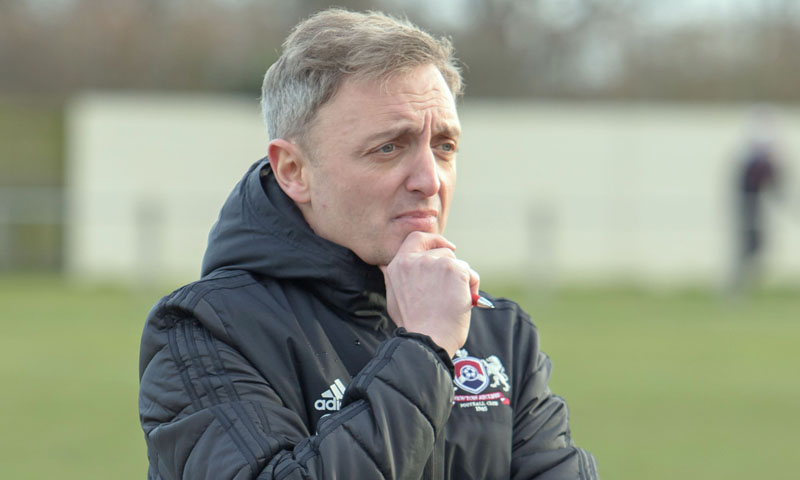 "It is not only that we are playing really good football – I would argue some of the best in the league – but we have invested in youth and doing it in the right way.
"We have integrated with the youth section, so we have put the pathways in place to the first team. There is a long way to go but for a club like Newton Aycliffe, we have made a lot of progress.
"We have a good young, hungry, professionally determined team who want do well, are focussed on doing well and will get results. That is something the town can really get behind. You will come here and see our team play some really fantastic football."