Aycliffe Today editor Martin Walker continues his review of 2015, looking back on October and November…
October
• Newton Aycliffe's rugby team storm to victory against second-top and previously unbeaten South Shields Marine. Club captain and stalwart Warren Parsonage described the victory as Aycliffe's finest hour.
• New part-time speed limits will come into force around Sugar Hill and St Mary's primary schools as part of Durham County Council's Slow to 20 for Safer Streets campaign (below).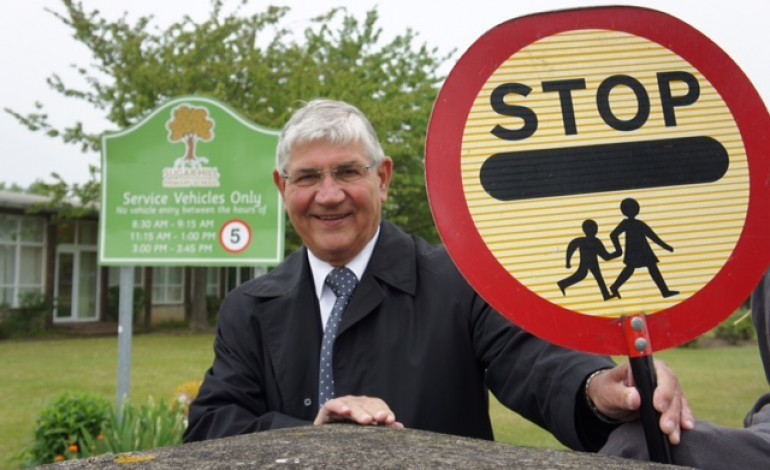 • A survey to find out if national retailers would be interested in coming to Newton Aycliffe, as part of Great Aycliffe Town Council's Neighbourhood Plan, results in a poor response. From 139 national retailers, only 9% of them (less than 13) replied, with four expressing an interest.
• A group of Year 7 students at Woodham Academy are inducted into the school's Sports Academy and presented with their Academy contracts (below).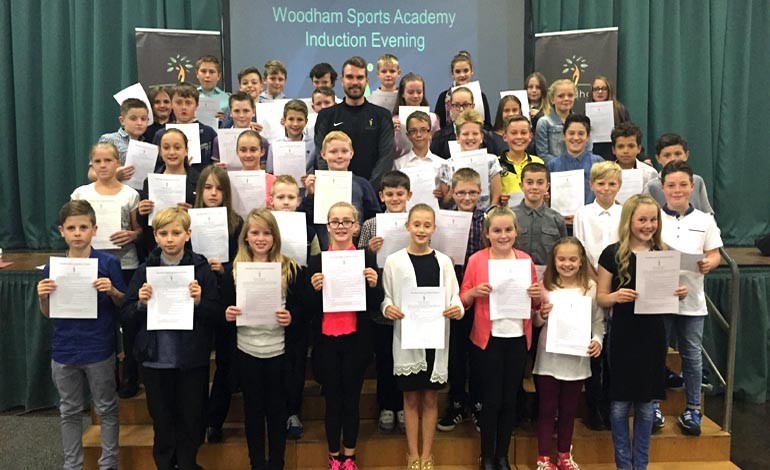 • Charity fundraiser Paul McGeary sets yet another target of reaching £25,000 after a hugely-successful evening ball raises thousands of pounds.
• The UK arm of US-owned global filtration manufacturer Oberlin Filter moves to larger premises on Aycliffe Business Park in a £350,000 expansion after doubling turnover to £1.8m in recent years (below).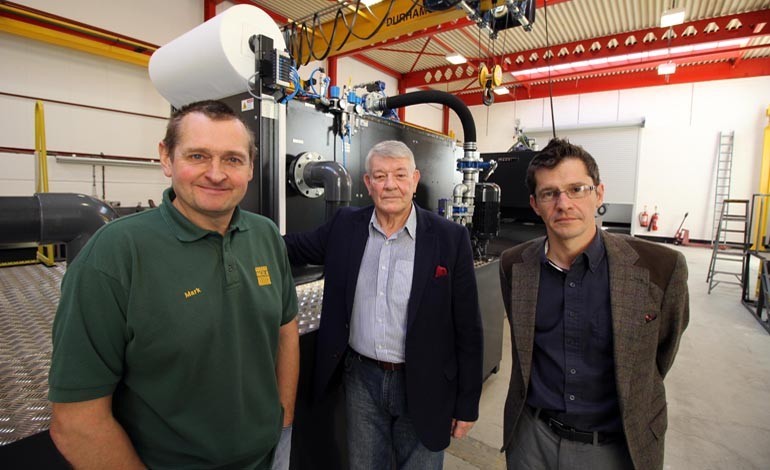 • Newton Aycliffe FC sign former Darlington striker John Campbell. The Geordie striker, who played at Wembley for the Quakers in the 2011 FA Trophy final, joins the Newtonians from fellow Northern League side Jarrow Roofing, initially on loan, with a view to the deal becoming permanent.
• Aycliffe firm Finley Structures reports a boost in annual turnover from to £16.4m – up £3.1m on 2014. During that time, the steel fabrication firm also boosted staff numbers by eight to 68.
• Plans for a new drive-thru restaurant on the site of the Cubby community cafe in Aycliffe town centre (below) take a huge step forward after Durham County Council accepts an offer to develop the site as a drive-thru.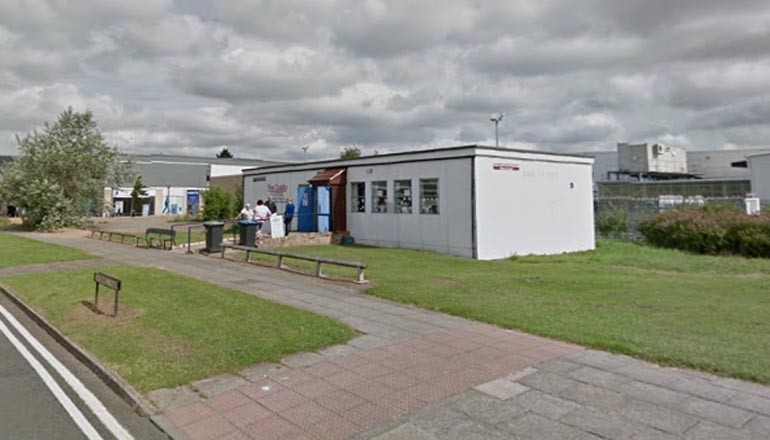 • Aycliffe resident Joanna Davies starts her own dove hire business, Love Dove Me Do, thanks to support from GAMP's "Step into Business" scheme.
• Hitachi train carriage shells bound for Newton Aycliffe arrive in the Port of Tyne after a 5,000 nautical mile journey over sea.
November
• Newton Aycliffe steel firm SCH Site Services helps to construct the biggest house ever to feature on Channel 4's popular TV show Grand Designs.
• Logistics firm Stiller Warehousing and Distribution creates seven new jobs after giving its distribution system an overhaul – four new forklift drivers and three office employees (below) are recruited.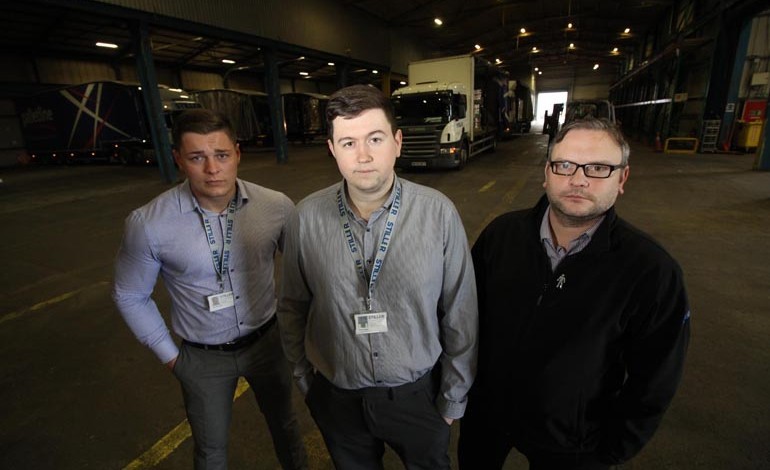 • Value retailer Poundworld opens a new store in Aycliffe town centre in the former Poundstretcher unit, creating 30 new jobs.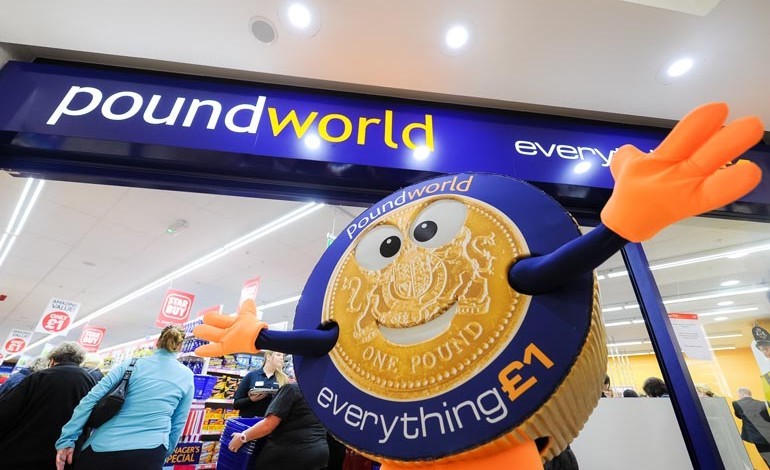 • His Royal Highness Prince Edward, the Duke of Kent, visits Aycliffe to mark the official launch of Ebac's £7m washing machine production line (below).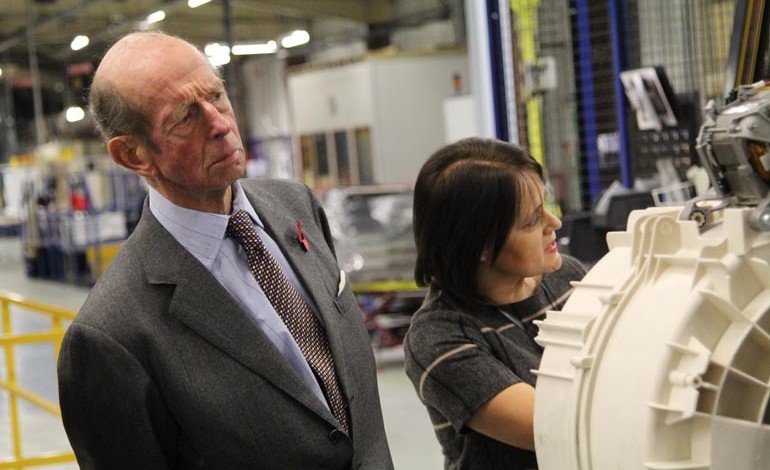 • Flytippers are ordered to pay more than £1,500 after being caught dumping rubbish by Durham County Council's covert cameras – the brainchild of six Newton Aycliffe councillors.
• Hitachi Rail Europe enlists the help of a Newton Aycliffe emotional intelligence company – High Impact Development – to help develop and coach some of its key leaders (below).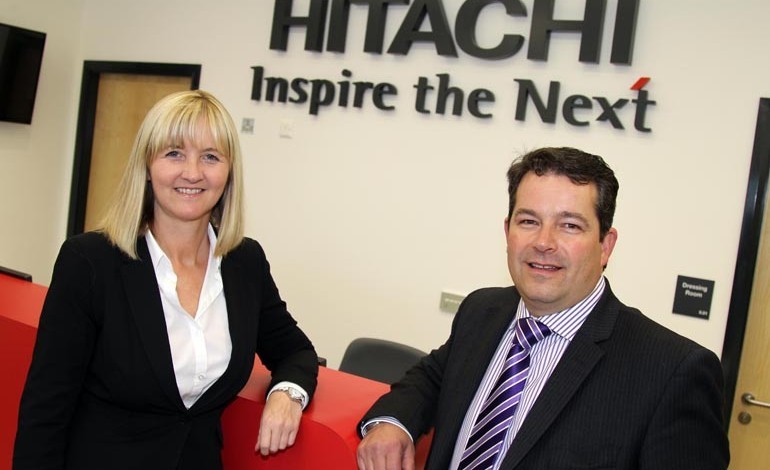 • Young footballer Rhys Galloway takes the web by storm with a wonder goal scored for Aycliffe Juniors Under 8's in a TJFA league game for the club. A video of his wonder strike gets thousands of views around the world.
• X Factor star Josh Daniel who narrowly missed out on the live finals in this year's competition, is revealed as the star act of a special Christmas show in Newton Aycliffe town centre.
• Aycliffe man Michael Watson is jailed for two years for a knife attack on a 32-year-old local man earlier in the year. He'd pleaded guilty to unlawful wounding and possessing a knife in a public place after originally pleading self-defence.
• Global craft supplies business Crafter's Companion targets the former Holiways site (below) as part of an ambitious £100m growth plan to expand and create new jobs with a planning application to Durham County Council.