Aycliffe Today editor Martin Walker takes a look back on 2015 with a review of the year…
January
• Former Newton Aycliffe FC chairman Gary Farley announces his decision to leave Moore Lane Park after eight years with the club.
• Hitachi starts shipment of the first completed Prototype of the pre-series Class 800 train from Tokyo to its new £82m train-assembling factory in Newton Aycliffe, which is still in the process of being built at this point.
• Horndale Residents' Association is awarded a £6,000 grant from the Big Lottery Fund. The Newton Aycliffe group says it will use the cash to fund community fun days and a number of low-cost day trips throughout the year.
• Inspirational fundraiser Paul McGeary sets an ambitious goal to reach the £10,000 mark after almost doubling his original target. The brave Newtonian, who was diagnosed with leukaemia at the end of November 2014, launched his fundraising campaign from his hospital bed at the James Cook Hospital in Middlesbrough.
• Aycliffe family firm Stiller Warehousing and Distribution announces a new £15m, five-year deal with major multinational food packaging firm Coveris Rigid UK, with Stiller managing Coveris Rigid's newly-purchased Drum Park, on Drum Industrial Estate in Chester-le-Street.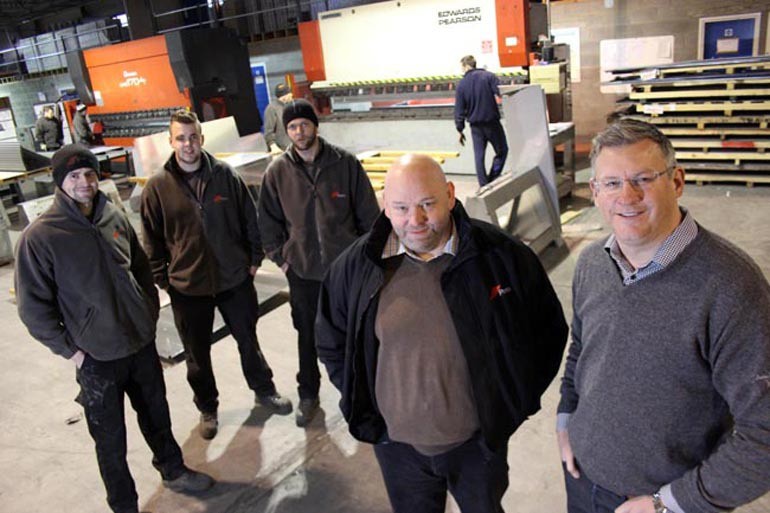 • Aycliffe fabrication company Premo Fabrications celebrates the end of its fifth year by hitting the £5m-mark (pictured above).
• Aycliffe Today reports how local charities and voluntary groups in Newton Aycliffe could lose out to the tune of £20,000 a year if The Cubby community cafe can't be relocated after Durham County Council issued notice to The Cubby, including its most famous resident, Honest John (pictured below). The local authority says it is still trying to find a new location for The Cubby.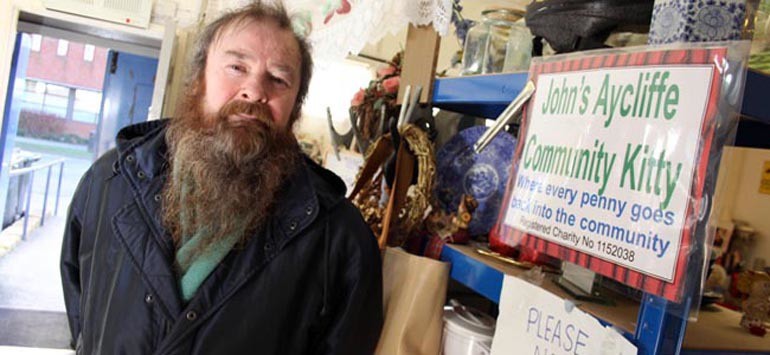 • Local police announce the launch of a new crime-busting network, appealing for local residents who have their own private CCTV cameras to help set up a database of residents' CCTV cameras in the town to help capture criminals (pictured below).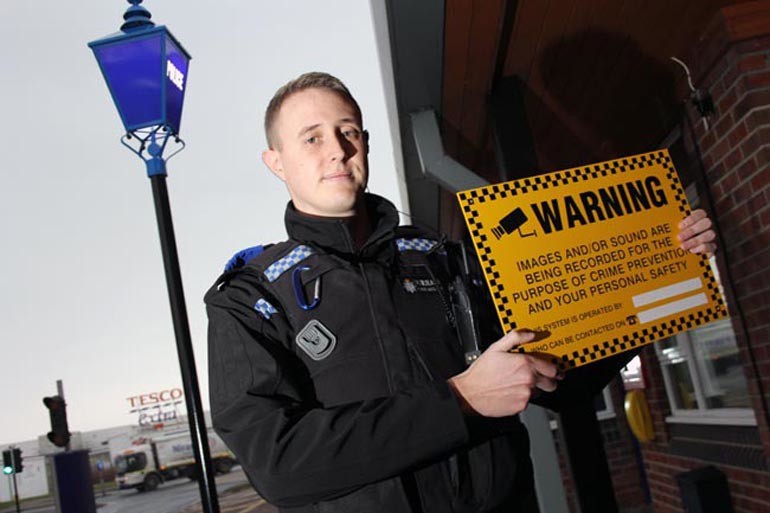 • Two men are arrested after a serious incident at Woodham Academy. The school's head teacher Christine Forsyth praised the actions of her teachers after the incident when the males caused a major disruption before they were detained by staff then arrested by police.
• Gestamp Tallent completes a major redevelopment of the former Sanyo site on Aycliffe Business Park – transforming the derelict building into a state-of-the-art training facility along St Cuthbert's Way, now known as the Tallent Academy (pictured below).