Aycliffe Today editor Martin Walker continues his review of 2015, looking back on April and May…
April
• Aycliffe Today reveal exciting plans to launch a brand new radio station, but 'Airplays Flood' turns out to be an April Fool prank.
• Former Prime Minister Tony Blair (below) visits Aycliffe Business Park to deliver a powerful speech ahead of the upcoming General Election. Aycliffe Today interviewed the former ex-Sedgefield MP during his visit.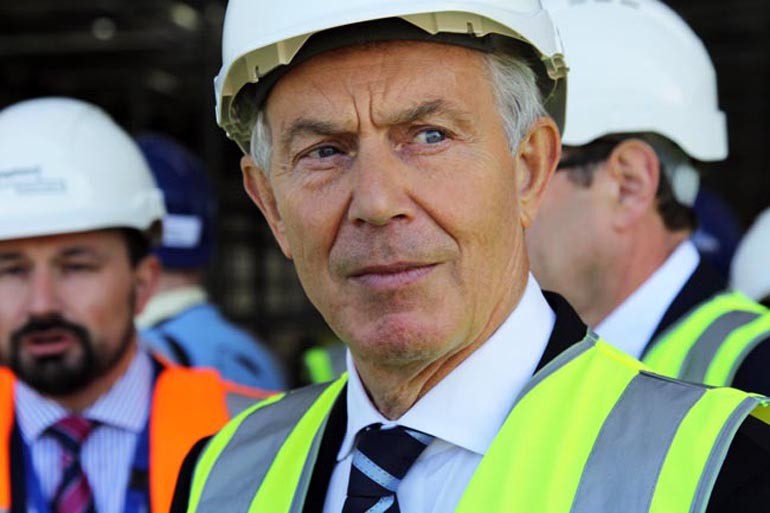 • Newton Aycliffe's Northern League football club secures its top-flight status for the 2015-16 season with a 2-1 win at Ashington.
• The new owners of loss-making Woodham Golf Club, Hall Construction Services, unveil multi-million pound development plans which could be vital to securing the venue's future.
• German retailer Lidl reveals plans to create 70 new jobs with an expansion plan at its Newton Aycliffe warehouse which would increase its warehouse by a further 17,000 square metres in two phases.
• Woodham Academy is to receive a grant of almost £500,000 to improve its roof at the school.
• Gestamp Tallent reveals a state-of-the-art new pressing plant with a £11m investment (below), with the 17-metre tall, 75-metre long extension providing an extra 3,900 square metres of floor space, creating a 250m-long press shop with a volumetric size of 1.8 million cubic metres.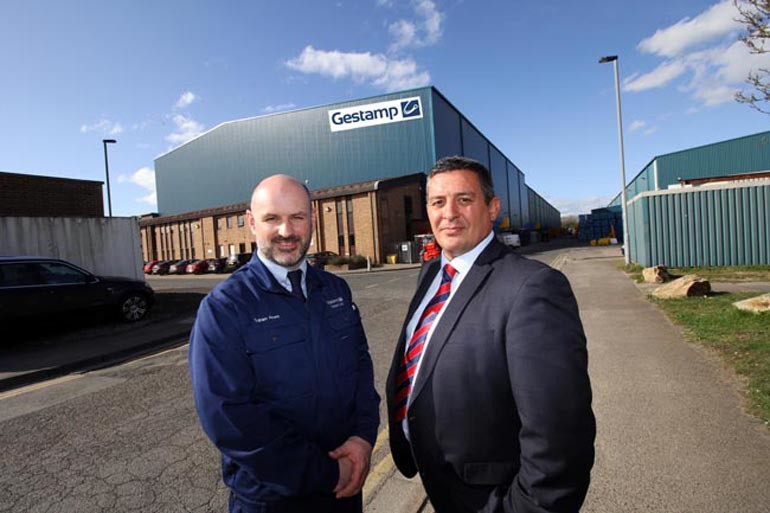 • Tributes are paid to Newton Aycliffe Neighbourhood Inspector Mark Hall, who died suddenly on April 24.
May
• It's confirmed that the site of the former Aycliffe police station will be transformed into a new care home, as exclusively revealed on Aycliffe Today. The site was sold by Durham Constabulary to Gateshead-based group Helen McArdle Care.
• Tributes are paid to well-known and much-loved Xcel Church Pastor Pamela Greenow, who died peacefully on April 29.
• Charity fundraiser Paul McGeary's boosts his fund total to £9,600 – just £400 away from his £10k target – with a reunion football match which brought together former Aycliffe players including Dan Mellanby, John Shotton, Sean Tarling, John Close, Stuart Owen, Ray Stanger and Warren Byrne (below).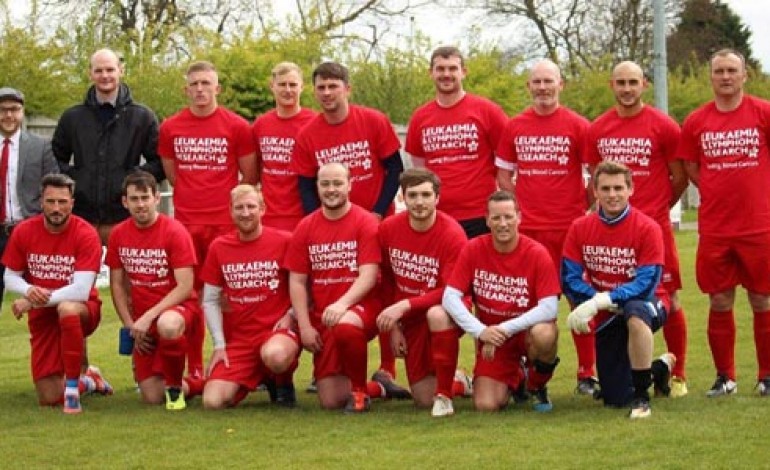 • Phil Wilson is re-elected as Newton Aycliffe's Member of Parliament in the General Election. He won with 18,275 votes and a majority of 6,843. Tory candidate Scott Wood came second with 11,432 votes, UKIP candidate John Leathley was third with 6,426 votes, Stephen Glenn (Lib Dems) was third with 1,370 and Green Party candidate Greg Robinson came fourth with 1,213 votes.
• Aycliffe construction company Finley Structures is awarded a multi-million pound, 2,300-tonne contract from Shepherd Construction to help construct the £650m Victoria Gate shopping development in Leeds.
• An 80-tonne piece of steel designed to turn train carriages around is installed at Hitachi Rail Europe's train-making facility in Newton Aycliffe as building of the £82m facility continues.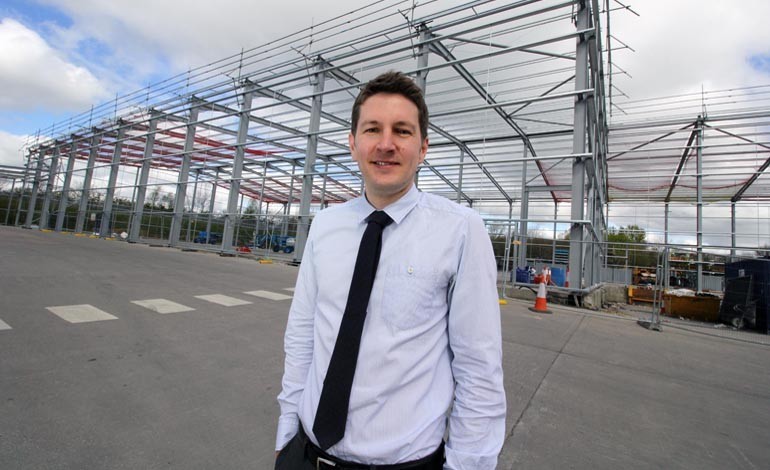 • Aycliffe business Stiller Warehousing and Distribution announces a £1m investment in a new state-of-the-art, 40,000 sq ft storage facility (above).
• Woodham Academy year 7 pupils Sam, Jack, Charlie and Cameron (below) cause a social media stir through their act of kindness, after they ran to the aid of a homeless man in Aycliffe town centre. They were roundly praised after taking the man food and drinks from nearby shops.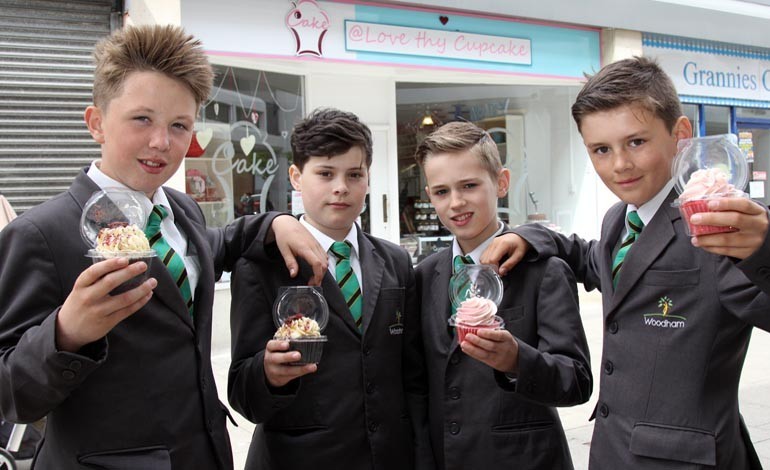 • Durham County Council says it is taking its County Plan fight to the law courts, lodging Judicial Review papers with Leeds High Court after the independent planning inspector Harold Stephens refused to reopen his examination. He'd previously labelled the plans "flawed" and "unrealistic".
• Newton Aycliffe FC land their first signing of the summer by bagging West Auckland's top scorer Matty Moffatt, just a few weeks after chairman Allan Oliver persuades manager Peter Dixon to stay on at Moore Lane for the 2015-16 Northern League campaign.