A new road which will speed up Newton Aycliffe's access to the A66 is being proposed as part of ambitious new network plans.
Tees Valley Combined Authority (TVCA) has set out ideas for better transport connections across the area.
While the TVCA area doesn't include Aycliffe, part of the plans include a new Darlington bypass – a direct, fast route from junction 59 on the A1 next to Aycliffe Business Park to the A66.
The new route – which is expected to begin between 2020 and 2025 and be completed within three years – will vastly improve Aycliffe Business Park's access to Teesport and Durham Tees Valley Airport.
The proposals, revealed during an event held at Middlesbrough FC's Riverside Stadium on Tuesday, also include a new Tees crossing.
An interactive panel and speakers, including Tees Valley Mayor, Ben Houchen, chairman of the Combined Authority's transport committee, Cllr Bill Dixon, PD Ports and LEP Board Member Jerry Hopkinson and Highways England, Richard Marshall, detailed how important the road network is to the local infrastructure and how these improvements will benefit businesses and residents of Tees Valley.
The public launch of the plans marks the end of an intensive process of analysis and option development, funded by the Department for Transport and TVCA.
Tees Valley Mayor Ben Houchen said: "A first-class road network is key to economic growth, and our roads are central to helping me deliver our ambitious plan to deliver 25,000 new jobs over the next decade.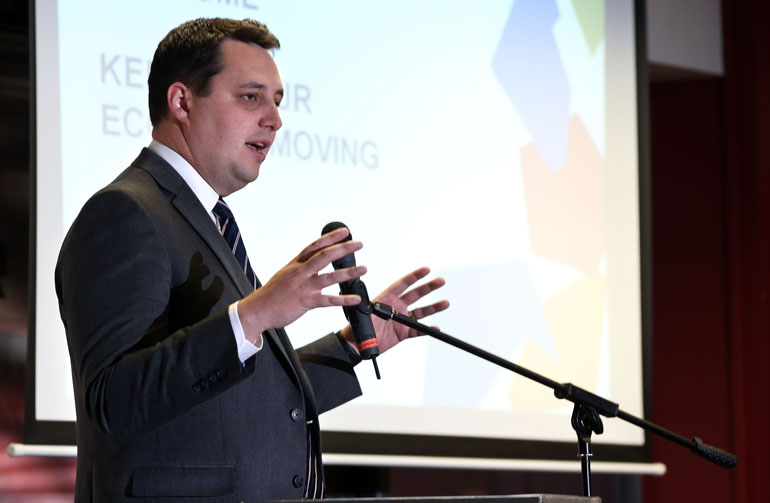 "I hope these proposals demonstrate just how determined I am to deliver a high quality, quick and safe road network for the people and businesses of our region."
Darlington leader, Cllr Bill Dixon, said: "For too long, residents of Tees Valley have suffered frustrating delays where our major roads are simply not equipped to deal with the volume of traffic that they carry on a daily basis.
"We have set out these proposals for better transport connections across the area, providing businesses and residents with a high quality road network that is safe, less congested and more reliable."
Aycliffe councillor John Clare added: "This is a fantastic proposal which will provide and essential direct link for Aycliffe Business Park to Teesport, and I would hope that Newton Aycliffe and the business park will get wholly behind it."
A series of public engagement sessions are being held to highlight the extensive improvements planned to the Tees Valley road network.
Full details can be found at www.teesvalley-ca.gov.uk/ourroads