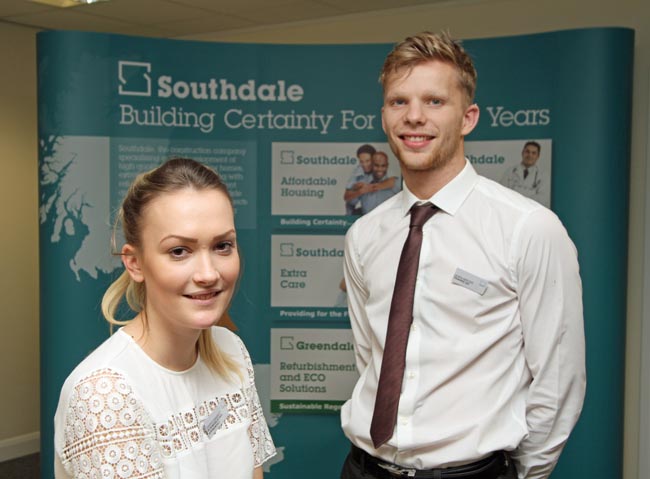 Construction and development specialist Southdale has added two new people to its North-East team as they take their first steps on the career ladder.
Sarah Dannatt and Lewis Minter have become the latest young people to join the team, which has recently moved into new office space on the Aycliffe Business Park.
Sarah, 20, from Darlington, has joined the firm on a one-year business administration apprenticeship, with training support from Darlington Borough Council.
Trainee quantity surveyor Lewis, also 20, from Guisborough, is on a three-year programme, with training from Redcar and Cleveland College.
Southdale has a strong track record of engaging local young talent.
In October, 19-year-old bricklaying apprentice Daniel O'Leary, from Normanby, won the national Rising Star Award from The Bricks Local Authority Building Control Warranty Awards in London's West End.
Craig Knowles, North East Operations Director for Southdale, said: "It's fantastic that we are bringing great young talent into the team from around the North East.
"One of the most rewarding aspects of working in the construction industry is the opportunities it creates for employment, not only for people on sites, such as Daniel, but also wider skills, such as those being developed by Sarah and Lewis.
"We look forward to helping them to build their careers with us."