The new owners of a popular local pub have created an exciting new lunchtime menu after undergoing a £100,000 renovation.
Tony and Diane Goodman, who have been in the pub trade for nearly 30 years, took over the Bay Horse in Heighington last November.
The refurbishment has included new tables and chairs in the dining areas, a new external shed including a walk-in meat chiller, a new Butcher's counter to view meats as well as a grill in the customer area where diners can see their food being cooked.
They have even installed TVs in various areas of the restaurant so customers can see their meats being grilled live.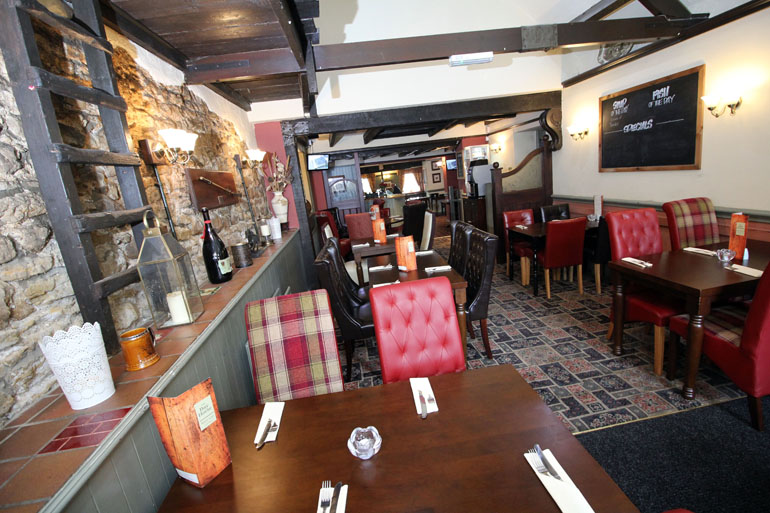 Now Steak enthusiasts Tony and Diane are encouraging people from the business park to try their new menu, which include an impressive array of meats.
That includes a selection of Steaks, such as Wagyu Beef which originates from Japan – the cattle are fed a diet, precisely specified to include a high percentage of wheat, mimicking the traditional Japanese feeding regime, as well as four pints of beer a day, and even the occasional massage!
Tony and Diane are hoping to re-create the success story of their existing pub – the Fox and Hounds in Riseley, Bedfordshire, which serves 500 Steaks a week and is now run by their son.
"We've had our eye on this pub for a long, long time," says Tony, who was born at Hardwick Hall in 1960, when it used to be a maternity hall, before moving to Leeds as a youngster.
"We wanted to do something else and I've always wanted to come back to the North, and I've known this pub for 40 years, as I used to drink in here in the late 70s when I was stationed at Catterick in the RAF.
"It's a lovely pub in a beautiful village and has always enjoyed a top reputation for food, but we want to improve on that and bring in more customers during the day."
The Bay Horse now has a mix of fine-dining and value offers as well as working lunches for business people.
• To book a table either call in, or give them a call on 01325 312312.