Almost two million people in North-East – including those in Newton Aycliffe – will see more restrictions following a rise in coronavirus cases.
The temporary measures include restrictions on households mixing and pubs closing earlier at night, starting from midnight on Thursday.
The County Durham, Northumberland, Newcastle, Sunderland, North and South Tyneside and Gateshead council areas will be affected from midnight.
Health Secretary Matt Hancock said there were "concerning rates of infection in the North-East".
He said Sunderland currently had an infection rate of 103 cases per 100,000 people, while in South Tyneside Gateshead and Newcastle the figures are all above 70.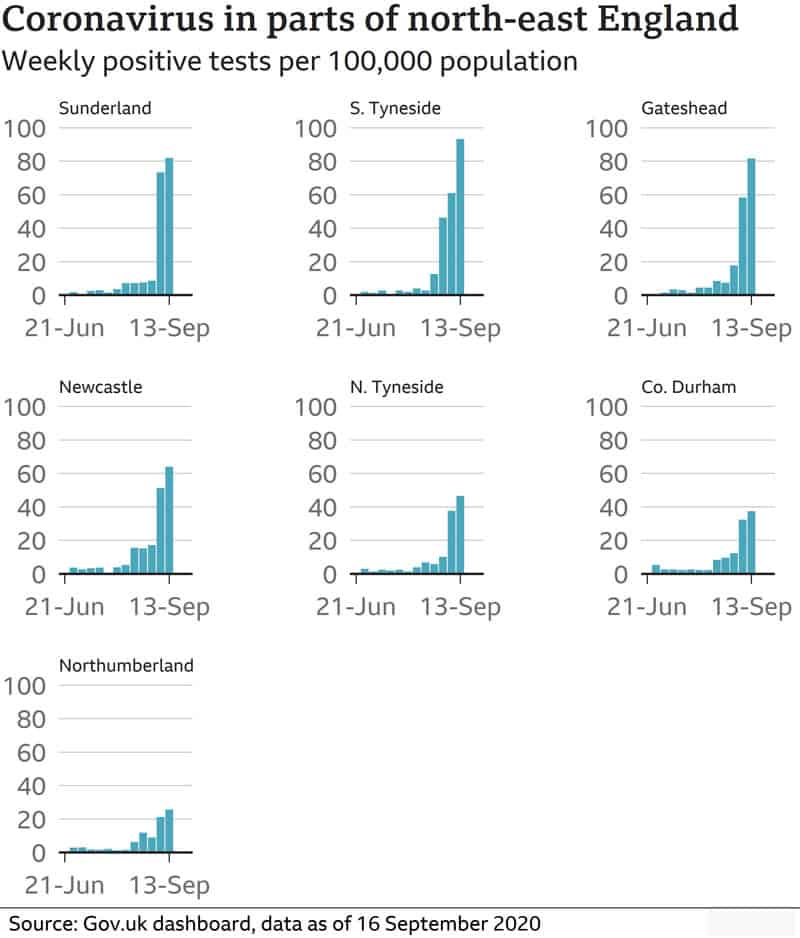 The government was taking "swift action" after concerns were raised by the councils covering the affected areas, he said.
Under the new restrictions Mr Hancock said residents will not be able to mix with people outside their households and support bubbles.
Restaurants will only be able to offer table service and restaurants, bars and pubs will have to shut between 10pm and 5am.
The latest measures come as figures showed people using community coronavirus testing centres in England were waiting longer for their results.
Matt Hancock said that the people of the North-East will "come together" to beat the virus.
He said: "I know, the whole House knows, that these decisions have a real impact on families, on businesses and on local communities and I can tell everyone affected that we do not take these decisions lightly.
"We agree with the local councils that we must follow the data and act and the data says that we must act now so that we can control the virus and keep people safe."