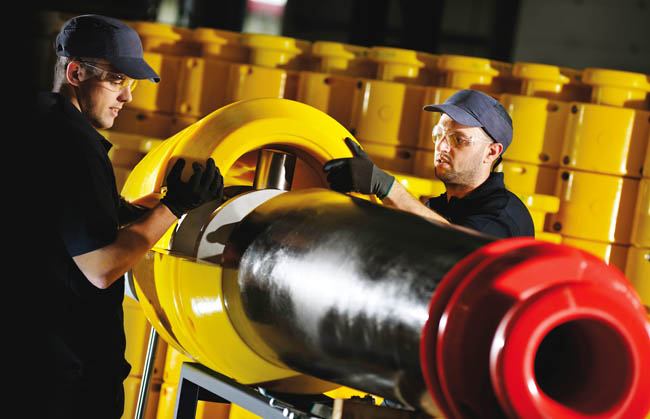 Newton Aycliffe's Company of the Year Tekmar Energy has been awarded a major contract by VBMS to supply its latest innovation, TekTube, to the prestigious Westermeerwind near-shore windfarm project in the Netherlands.
The contract award comes less than three months after the company demonstrated TekTube at the Offshore Renewable Energy Catapult's (ORE Catapult) National Renewable Energy Centre in Blyth, Northumberland.
Tekmar – named Company of the Year at Aycliffe Business Park's Make Your Mark awards event last month – will be supplying cable installation contractor, VBMS (formerly VSMC), with 92 of its systems next summer to protect the cables into the 48 j-tubeless monopile foundations for the Siemens' EPC (engineering, procurement and construction) project.
TekTube is the latest in subsea cable protection systems and was specifically designed as a solution for future projects to continue to help drive down cost reduction, improve offshore installation rates and ensure cable integrity for the service life typically 25 years.
Chief executive James Ritchie said: "The project also marks a key business milestone as it will be the first time we supply our new patented technology TekTube and it will be assembled within our new facility."
Westermeerwind represents the 32nd offshore wind project that Tekmar has worked on to date, supplying its patented solutions to the market since 2008, and follows a string of recent wins on the UK's Dudgeon wind farm, Cape Wind in the USA and Luchterduinen in the Netherlands.
With more than 28 years' experience, Tekmar is a market leader in the design, manufacture and supply of subsea cables, umbilicals and flexible protection systems for the renewable energy and oil & gas industry.