Plans for a major new business park in Durham City are progressing thanks to £6m of government funding.
Durham County Council has secured the money from the government's Getting Building Fund, which aims to deliver jobs, skills and infrastructure across the country.
The funding will cover half the cost of the first building on the proposed Aykley Heads Business Park, enabling the creation of office space on 'Plot C', which has been identified as Phase 1 of the development for the new business park.
The council will contribute the other half of the cost, with the building totalling £12m.
The three-storey building will offer 3,500 sqm of office space, providing flexible accommodation to either single or multiple employers in an accessible and sought-after location close to the East Coast Main Line and other public transport, as well as cycling routes. It will also offer more than 60 car parking spaces.
Once completed, this project will create up to 300 jobs whilst acting as a catalyst for the wider masterplan and stimulating over £150m of private sector investment.
Cllr Simon Henig, leader of Durham County Council, said: "I am delighted that we have secured government funding to cover half of the cost of the first new building at the proposed Aykley Heads Business Park.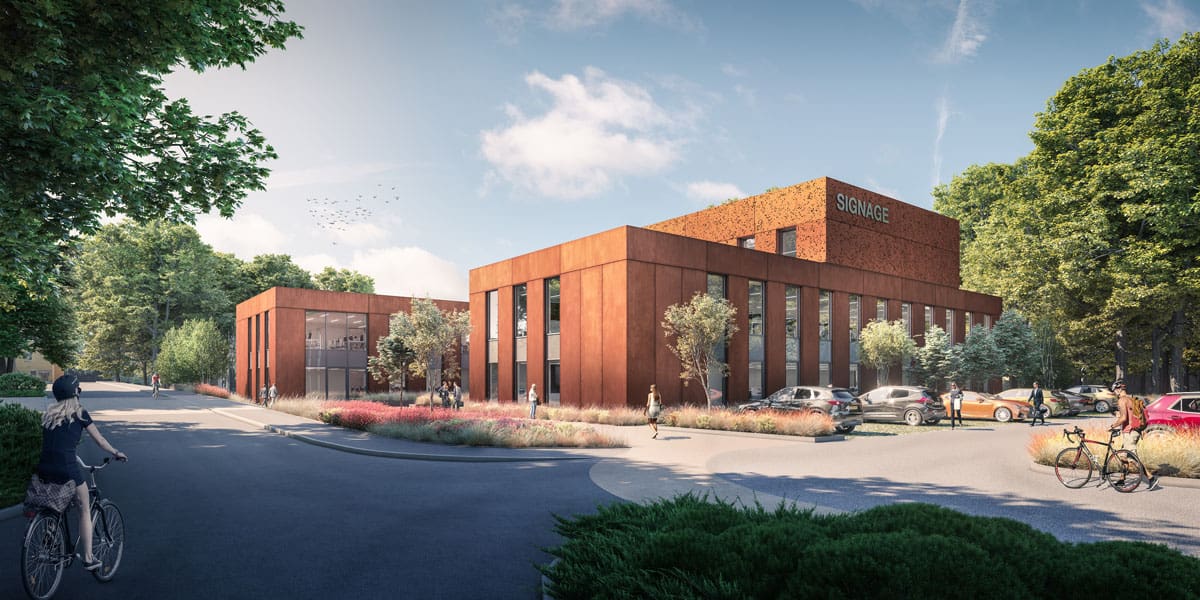 "It's just three weeks since we announced that a planning application had been submitted, marking the start of the process that will see up to 4,000 new, high quality jobs coming to Durham.
"Today marks an important next step in bringing forward the first building and turning our vision into a reality.
"It is clear that the government has seen the potential of the site and its excellent locational advantages and the tremendous environment that already exists.
"This development, providing high quality offices in a mature parkland setting, meets the demands of business and the office market.
"It also promotes sustainable travel as well as employee wellbeing, suitable for modern methods of working and digitally enabled to promote excellent work for now and in the future.
"That's one of the reasons why we believe it will create a future model for business parks.
"Moreover, with an uncertain business market as a result of the coronavirus pandemic, we believe these plans will stimulate private investment, secure job opportunities and support businesses, helping to transform the county and establish Durham as a jobs hub within the North East."
Aykley Heads, north of the city centre, is already home to Atom Bank, Waterstons, the North East England Chamber of Commerce, Salvus House and many other businesses.
Once fully completed, the entire business park is proposed to provide up to 38,468sqm of floorspace and to be divided into an initial two phases and six plots. Each plot proposes office buildings and car parking spaces.
Should planning permission be granted, work on Plot C would begin over the next year.