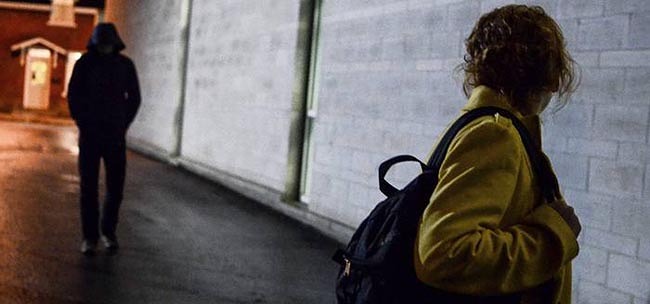 Did you know it's National Stalking Awareness Day?
Durham Constabulary is launching awareness sessions aimed at increasing officer and staff knowledge around stalking in a bid to raise awareness, to coincide with National Stalking Awareness day.
This work will be incorporated into ongoing work to produce a domestic and sexual abuse multiagency training programme across Durham and Darlington.
This year, National Stalking Awareness Day is focusing upon the workplace with the theme being "working without fear".
The aim of the awareness day is to educate people about what they can do if they feel they are being stalked in the workplace.
Stalking is defined as repeated, unwanted contact from one person to another which causes the victim to feel distressed or fearful.
It differs from harassment in that a perpetrator of stalking will have an obsession with or fixation on the individual they are targeting.
Stalking is classified by the Home Office as a crime against women and girls; other crimes that sit in this category includes honour based violence, sexual assault and domestic abuse.
Head of Safeguarding for Durham, Superintendent Paul Goundry, said: "National Stalking Awareness Day provides an excellent opportunity for us as a force to raise awareness of stalking both with our officers and people who live in our force area.
"Although stalking is not a significant issue in our force area we want to make sure people know that help is available should they need it.
"The advice we would give is simple, trust your instincts and if you have concerns tell someone."
Police and Crime Commissioner Ron Hogg added: "Stalking is a serious issue and I am working with the PCC's for Cleveland and Northumbria to develop a region-wide strategy to tackle violence against women and girls.
"One of the actions we are taking forward is a marketing campaign across all three forces, not only to encourage victims to report stalking to get the support they need, but also to support national lobbying to strengthen implementation of the stalking law."
Anyone with concerns can contact police or alternatively the national stalking helpline on 0808 802 0300.