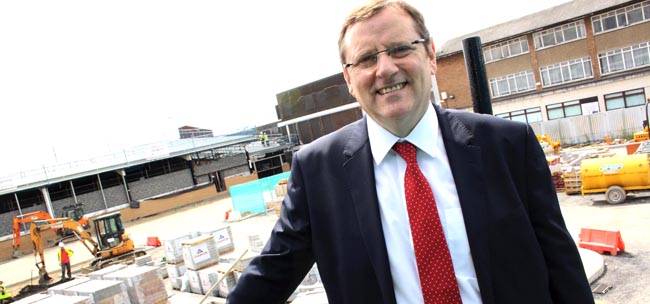 By Martin Walker
Newton Aycliffe MP Phil Wilson says we need to remember how far the town centre has come along in recent years, after a £2m makeover was revealed.
We exclusively revealed the fourth phase of the town centre plans on Thursday, which includes demolishing the ramp and giving the centre a facelift.
£2M TOWN CENTRE MAKEOVER REVEALED
Following the redevelopment of the old library area and subsequent Aldi store going up, Sedgefield MP Mr Wilson – who has previously played a major part in promoting the centre development – says the latest news continues that momentum.
Phil Wilson MP said: "I am pleased the improvements to the town centre are continuing and seem to building up momentum.
"The works that are about to start will improve the shopping experience in Aycliffe.
"I'm looking forward to the changes the town centre owner's have promised in transforming the town centre over the next year or so.
"I believe we need to remember how far we have come. The health centre has been demolished. The library has been moved and the new Aldi store has opened.
"With the Hitachi announcement bringing over 700 jobs to the town I believe Newton Aycliffe's future is on the up."
Click here to see our Video Feature about the plans, which includes 3D images.