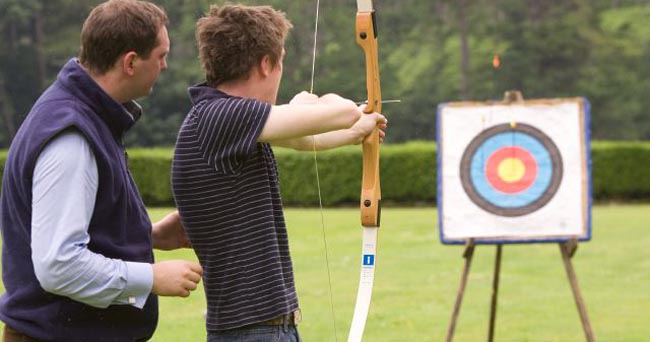 A range of activities for young people continue during the school holidays, and there's more on Thursday.
Durham Council's Extended School Services, working in partnership with Great Aycliffe and Middridge Partnership (GAMP) have produced a leaflet listing more than a hundred activities for youngsters in Aycliffe during the school holidays.
On Thursday, young people can try Judo at Aycliffe Leisure Centre and Archery at Oak Leaf Sports Complex, while there's a Youth Drop-in at the Youth Centre on Thursday night and Durham Tigers Touch Rugby at the Leisure Centre.
Full details…
| | | | | | | | |
| --- | --- | --- | --- | --- | --- | --- | --- |
| Activity | Cost | Age | Date & Time | Name of Organisation | Contact Person | Telephone | Notes |
| Youth Drop In | 50p | 13 yrs+ | Thursday 9 August 6.30pm – 8.30pm | Newton Aycliffe Youth Centre | Reception | 01325 307522 | |
| Judo Club | £3.80 | 6 yrs+ | Thursday 9 August 4.30pm – 7.30pm | Newton Aycliffe Leisure Centre | Reception | 01325 300500 | |
| Archery | Members £3.20 and non members £3.70 | 8-15 yrs | Thursday 9 August 10am – 12noon | Oak Leaf Sports Complex | Reception | 01325 300600 | Have a go at our popular archery session taken by our very own Robin Hood, Stephen. |
| Durham Tigers Touch Rugby | £2 | 8 yrs+ | Thursday 9 August 6.30pm – 7.30pm | Newton Aycliffe Leisure Centre | Matthew Styran | 07729 671565 or 01740 653260 | Touch Rugby – a great way to get fit for everyone. |
Click on this link to view the leaflet in full: Holiday Activity Leaflet – Summer 2012