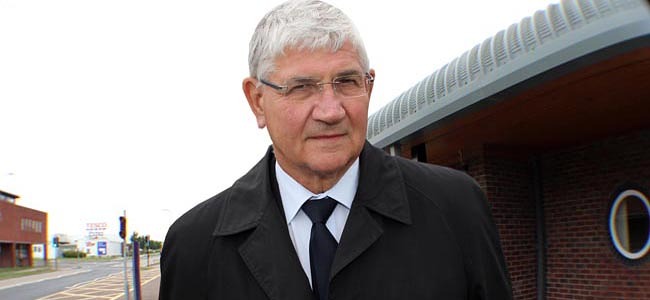 Durham Constabulary is increasing the number of officers who carry Tasers to assist them in keeping communities safe.
This follows recent calls from the Police Federation that all officers should be equipped with the devices, which were first introduced in the UK in 2003 and in Durham were issued to authorised firearms officers two years later.
The Taser was designed to provide an extra 'less lethal' option for police officers in situations where a life or the safety of an individual may be at risk.
It works by firing two small probes, connected to the X26 model used by police which deliver a series of electrical pulses. These disrupt the neuro-muscular system of the individual.
Durham's Police and Crime Commissioner Ron Hogg (pictured) said: "We will not be arming all officers with Tasers even though the Police Federation have asked for it.
"This is being done to improve the safety of our officers and has no relation to crime levels within County Durham and Darlington, which are currently stable.
"The force uses Tasers less than the national average and this reflects our approach of talking to people and helping them".
Sgt Andy Jackson of the Durham Police Federation said: "I fully support the force's decision on this important issue which shows it is supporting its officers in terms of their personal safety. By helping keep officers safe, we can keep the public safe."
Durham currently has 103 authorised Taser users (including 43 authorised firearms officers) and an additional 24 response officers are scheduled for initial Taser courses in April and June this year. There are further training courses planned for later in the year.